Your generosity lights the way for the entire University.
Dear Alumni, Benefactors, and Friends,
This letter was intended to be the welcoming address at the first-ever Gratus dinner. Instead of gathering together in celebration of your generous support of Catholic University, we are hard at work responding to the unprecedented health crisis caused by the spread of the coronavirus.
We have discussed for years a robust plan to offer many more online courses here at Catholic University, now in a matter of days our entire operation has switched over to a virtual model. With this online Gratus event, we are bringing you along with us as we navigate new territory.
Our donors from the 1887 Society and The Fund for Catholic University are necessary University partners at all times, but the role they play in situations such as the coronavirus emergency is crucial. In addition to providing scholarships to deserving students, a critical function of The Fund for Catholic University is to give the University the ability to respond to emergencies and opportunities.
Last September, we chose to launch Light the Way: The Campaign for Catholic University, to invite those who love the University and believe in its mission to transform this campus as we prepare students to become the leaders of tomorrow.
We have already made significant progress toward our $400 million overall goal. As of March 23, 2020, we have raised more than $306 million. Since the public launch of the Campaign last September, nearly $50 million in gifts have been added. In fact, during fiscal year 2020, we have raised $71 million — by far the largest fundraising year in our history. It is thanks to you and the many generous donors like you that we have reached this point and that we will more than meet our goal.
We are thankful for our beloved faculty members, dedicated staff members, and Board of Trustees, Boards of Visitors, and Board of Governors for providing the decisive, compassionate leadership that serves as a shining example to our students.
One definition of gratus is grateful, or thankful. Another is dear, and beloved. Both definitions apply to our most generous benefactors. 
Thank you all for your unwavering support of The Catholic University of America.
Sincerely,
John Garvey
President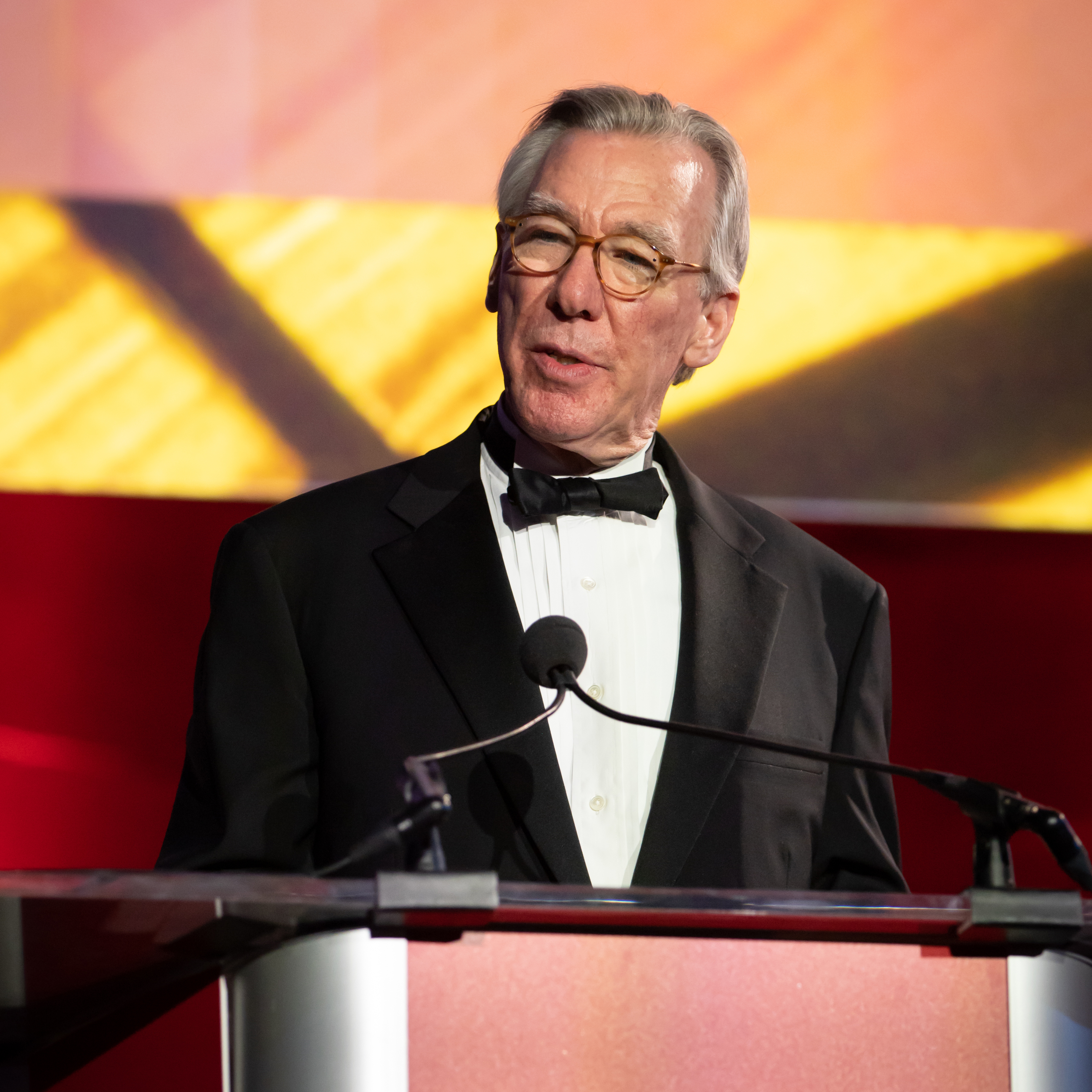 $306.4 million raised in total
more than 76% to goal
for Light the Way: The Campaign for Catholic University*
---

$71 million raised during FY2020
including nearly $50 million and counting since September
when the Campaign was launched publicly*
---

Nearly 100 leadership donors
in the newly launched 1887 Society
with contributions representing nearly half of the annual revenue for The Fund for Catholic University, which allows the University to respond to emergencies and opportunities*
---
* As of Monday, March 23, 2020
The further we get into the Campaign, and the closer we come to making our overall goal, the more exciting things become. Our progress is truly inspiring for me, not just as an involved volunteer but also as an alumnus and as a proud parent of a Catholic University nursing student. This campus is changing, and will continue to grow, not just through the addition of new and improved facilities, but by the addition of outstanding new professors, graduate student researchers, and investments in our academic programs. Academic excellence lies at the core of who we are as an institution.
I invite you to learn about some of those who are making investments toward lifting Faculty Excellence across the University.
Sincerely,
Joseph L. Carlini, B.M.E. 1984, P 2021
Chairman of the Board of Trustees and Campaign Co-Chair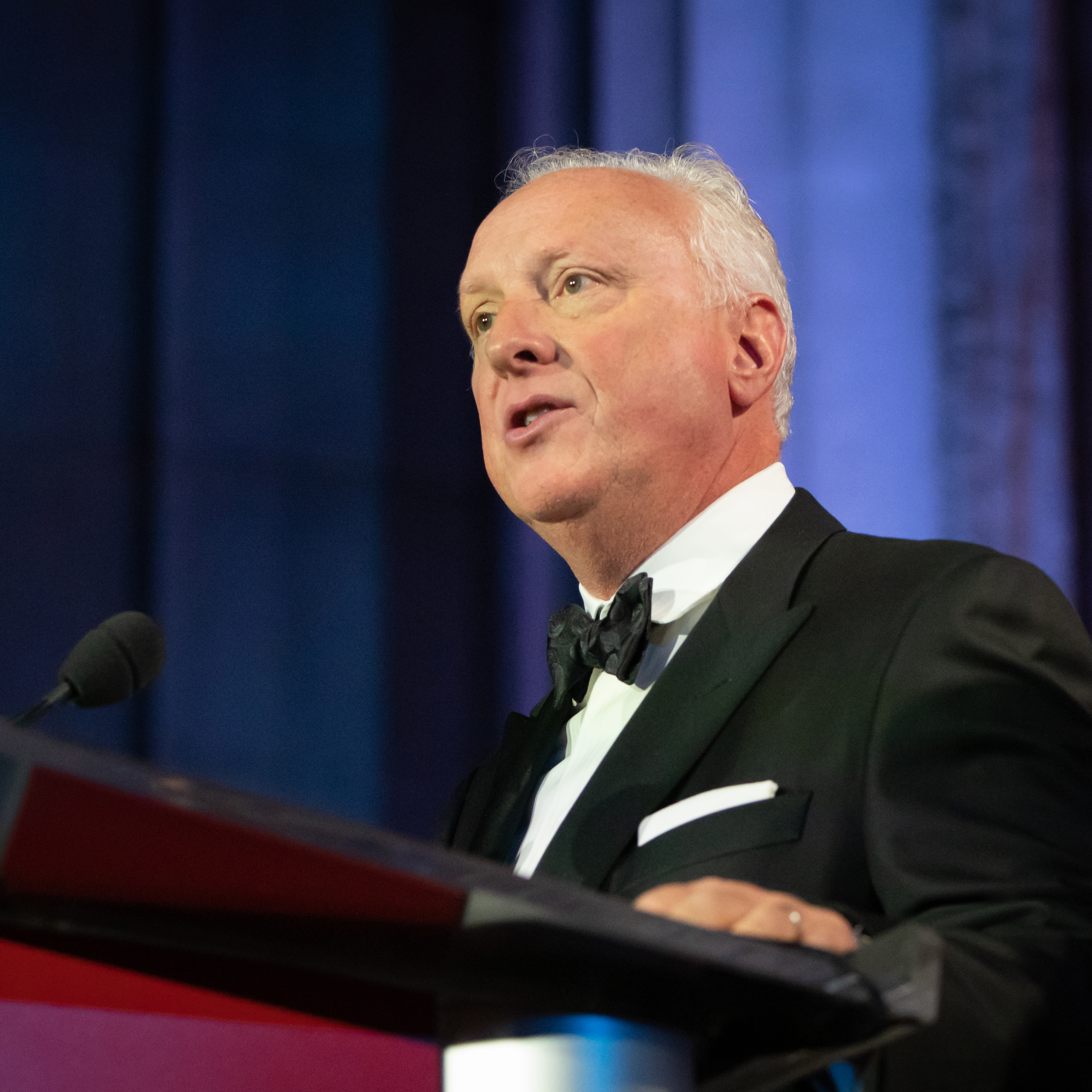 Thank you for supporting our academic programs
Attracting and retaining top scholars with professorships
A thriving student experience
Fostering a vibrant community that attracts outstanding students
I have only been part of this great University community since January, but I have felt so welcomed. One of the first activities I took part in was the Martin Luther King Jr. Day of Service, when nearly 1,000 members of the student body committed to serving their neighbors in various projects across the District. It was a privilege to work side by side with them and with President Garvey. Their commitment reflects a need to serve, and is a way for many of them to say thanks for the gifts they have received through scholarships. 
It is a wonderful thing to see how many alumni and friends of Catholic University are invested in supporting Student Success. Let me introduce a few of them to you.
Sincerely,
Judi Biggs Garbuio, Ph.D.
Vice President for Student Affairs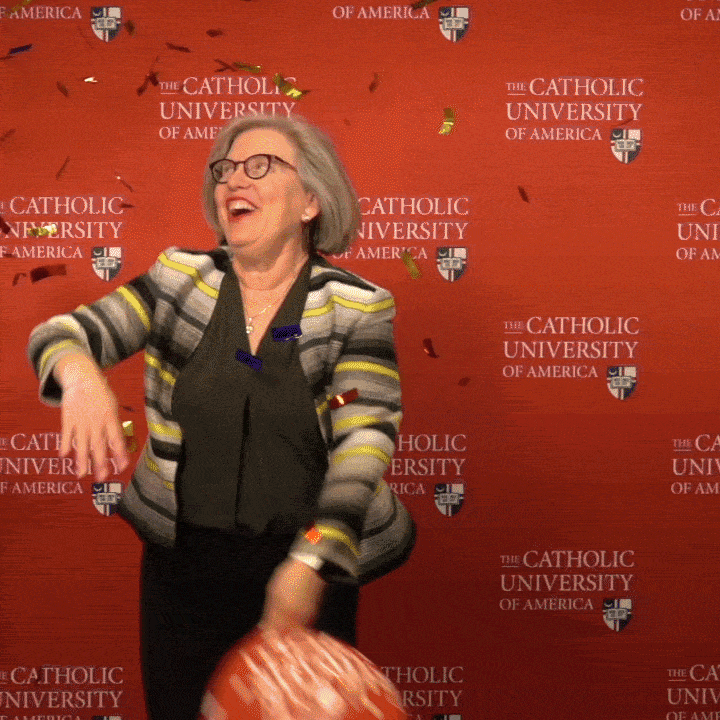 Thank you for supporting Catholic University students
Advancing our academic environment and campus facilities
I am a junior architecture major with a minor in economics. I'm also a resident assistant to freshman girls living in Unanue House. As someone who is involved in a number of on-and off-campus activities — including Habitat for Humanity and Homeless Food Runs — it is my privilege to be one of the student body representatives for Gratus. It is only by having top-notch facilities the entire community can use that the University will continue to grow and thrive.
Learn about several several gifts that have and will contribute to the University's physical spaces, including its Academic Environment.
Sincerely,
Schola Eburuoh, Class of 2021
School of Architecture and Planning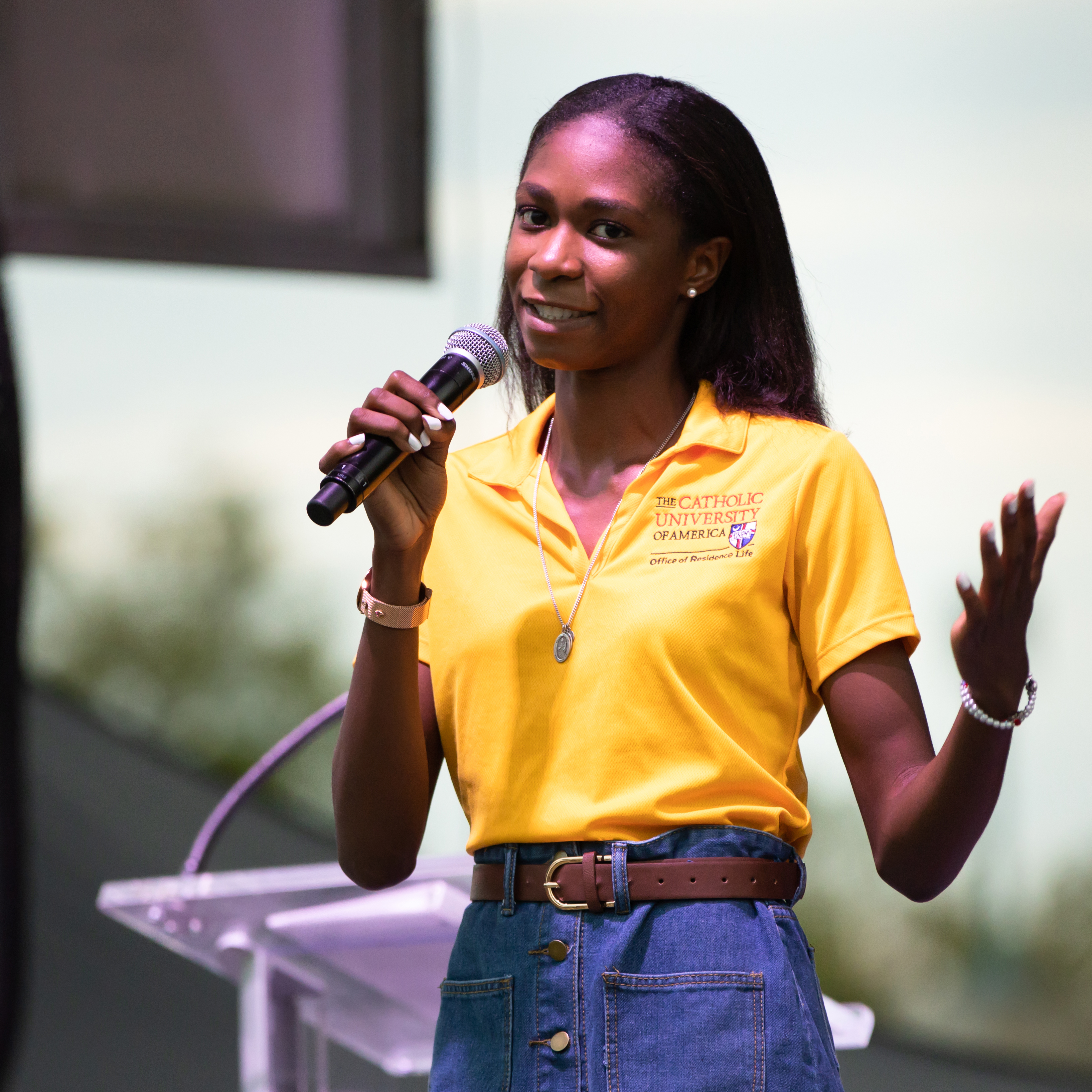 Thank you for investing in our facilities
A special announcement that had been planned for the evening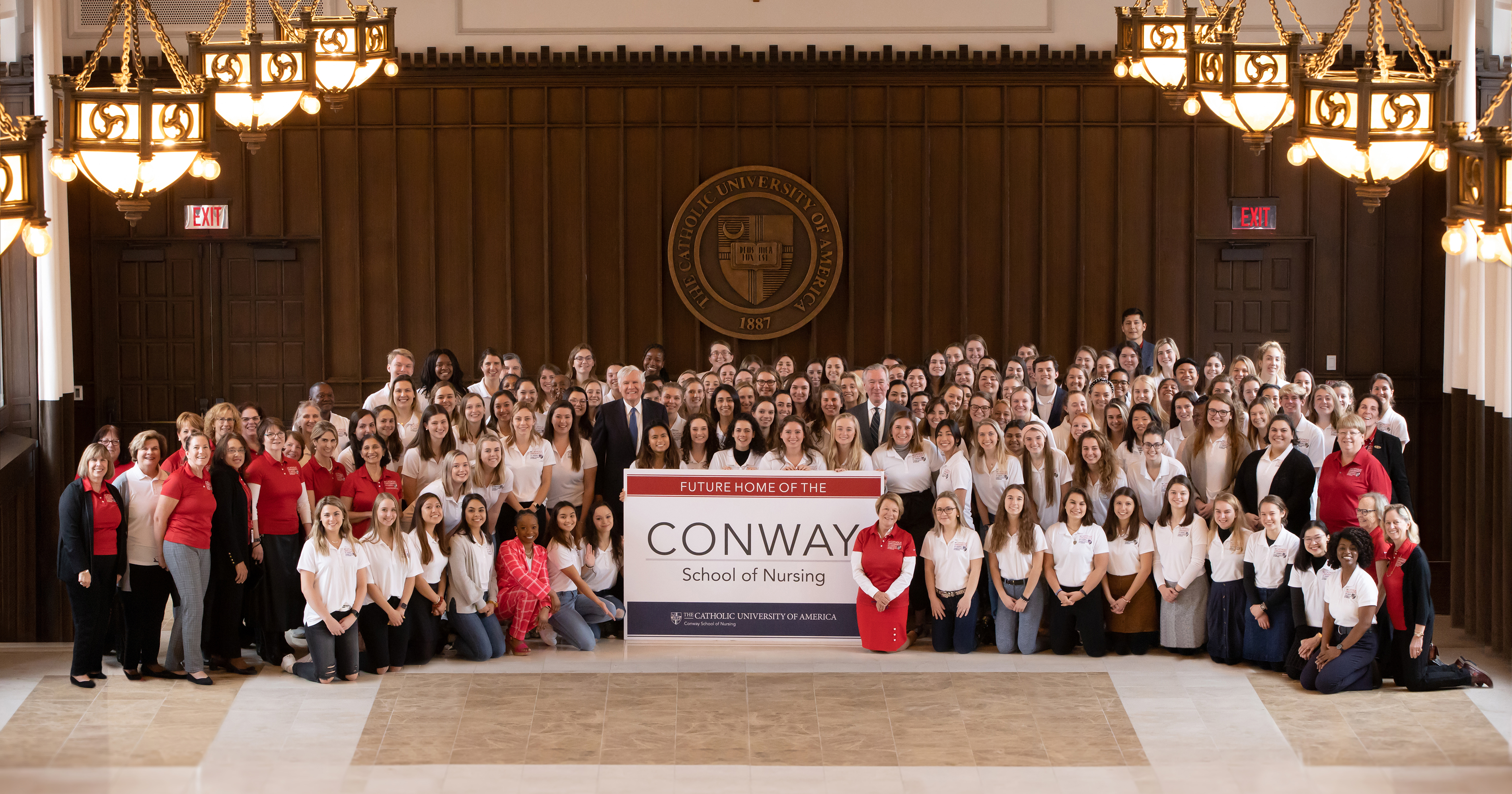 Thank you, Bill and Joanne Conway
This past fall, I had the privilege of thanking University Trustee Bill Conway and his wife, Joanne Barkett Conway, on behalf of the entire nursing student body, for their $40 million in gifts to support nursing scholarships and a new nursing and sciences building. Shortly before then, the University had named our nursing school in their honor: the Conway School of Nursing.
But the Conways didn't stop there. They've given even more to Catholic University nursing students: an additional $20 million to speed the construction of a new nursing and sciences building on campus
Sincerely,
Matt Ziegler, Class of 2022
Conway School of Nursing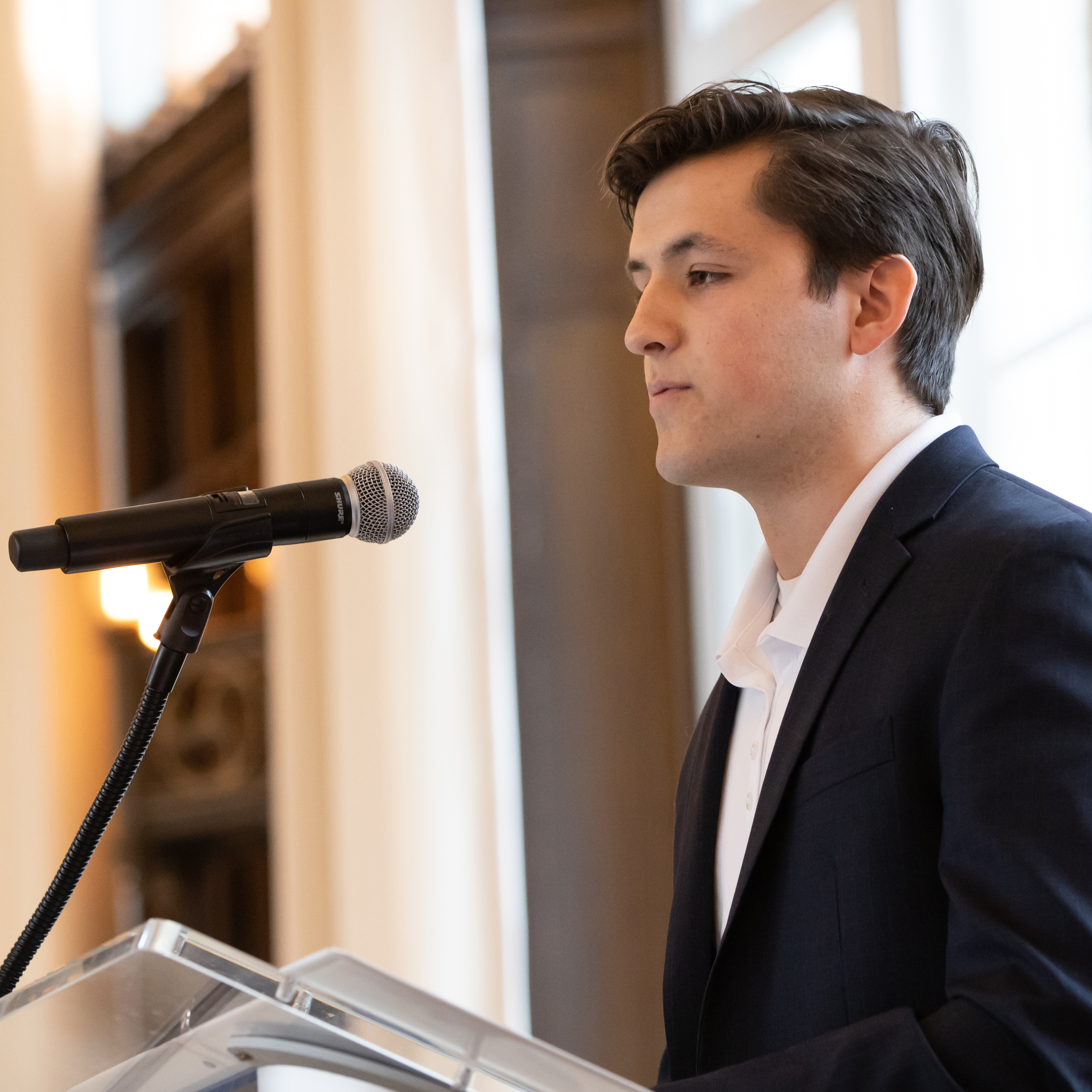 Preparing for a new Nursing and Sciences building
Thanks to the generosity of Bill and Joanne Conway, the University has half of the approximately $80 million needed to fund a new Nursing and Sciences building. 
With these early renderings, you can see how the new building could look at the proposed site between Maloney and O'Connell Halls.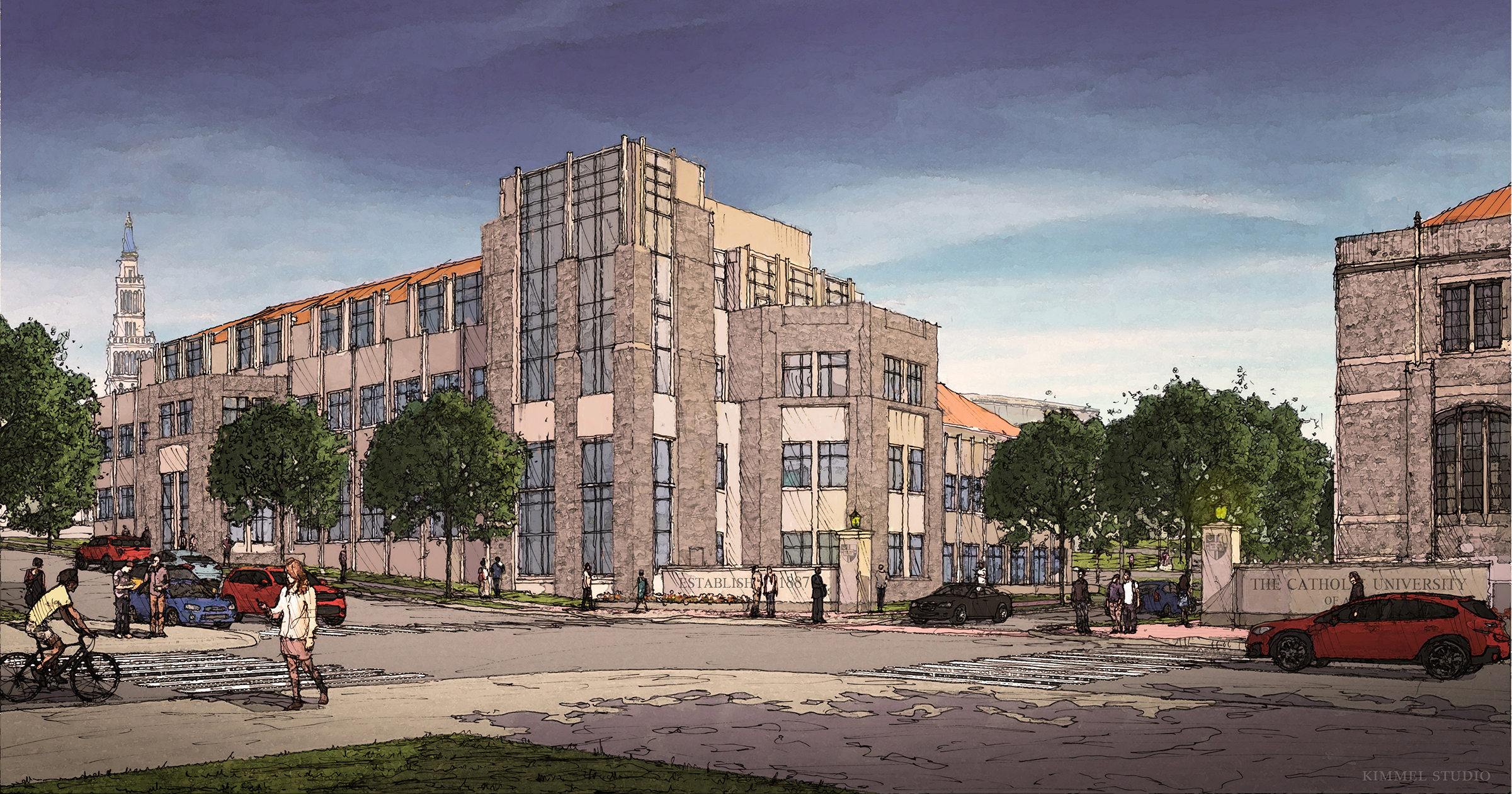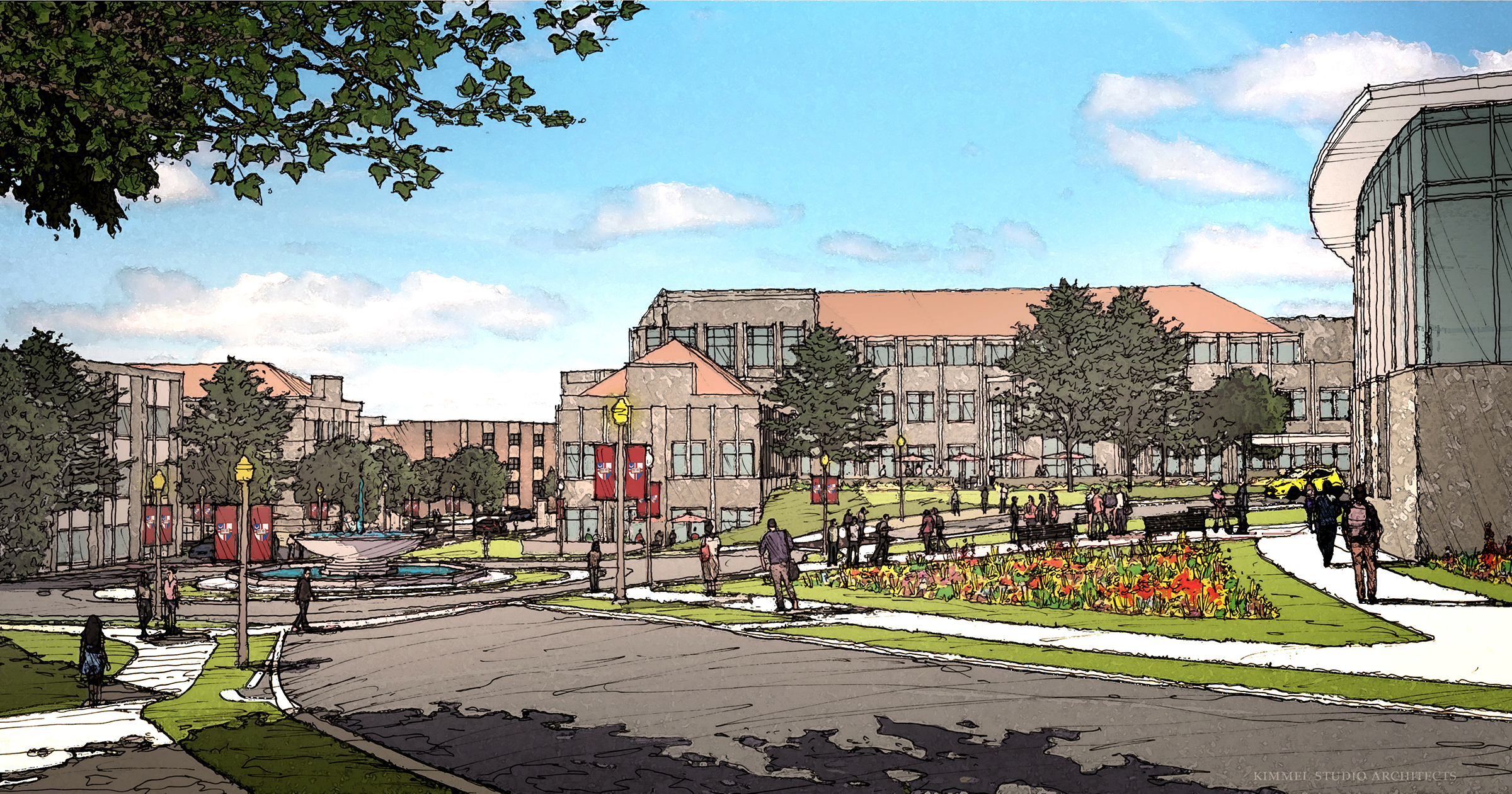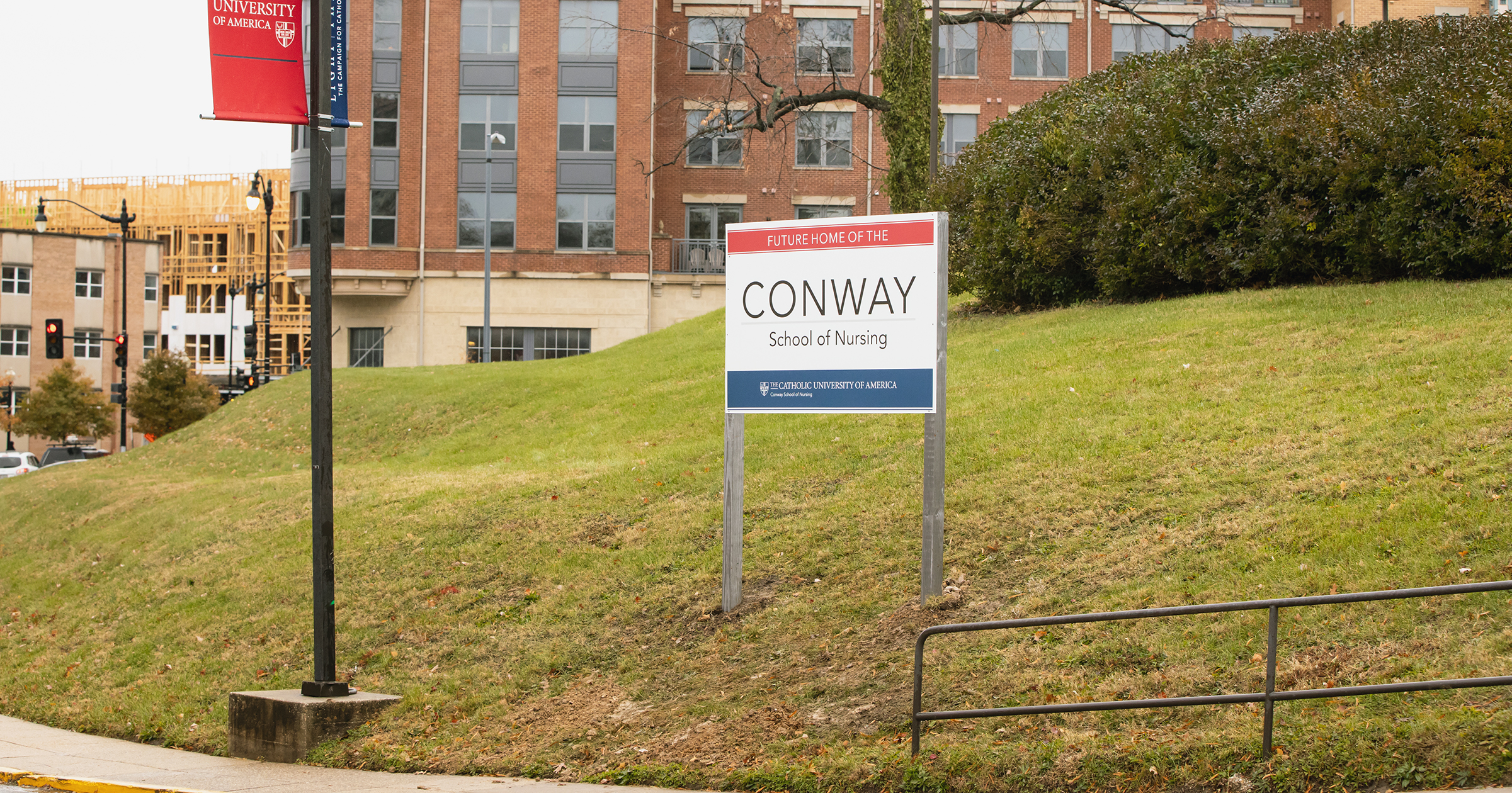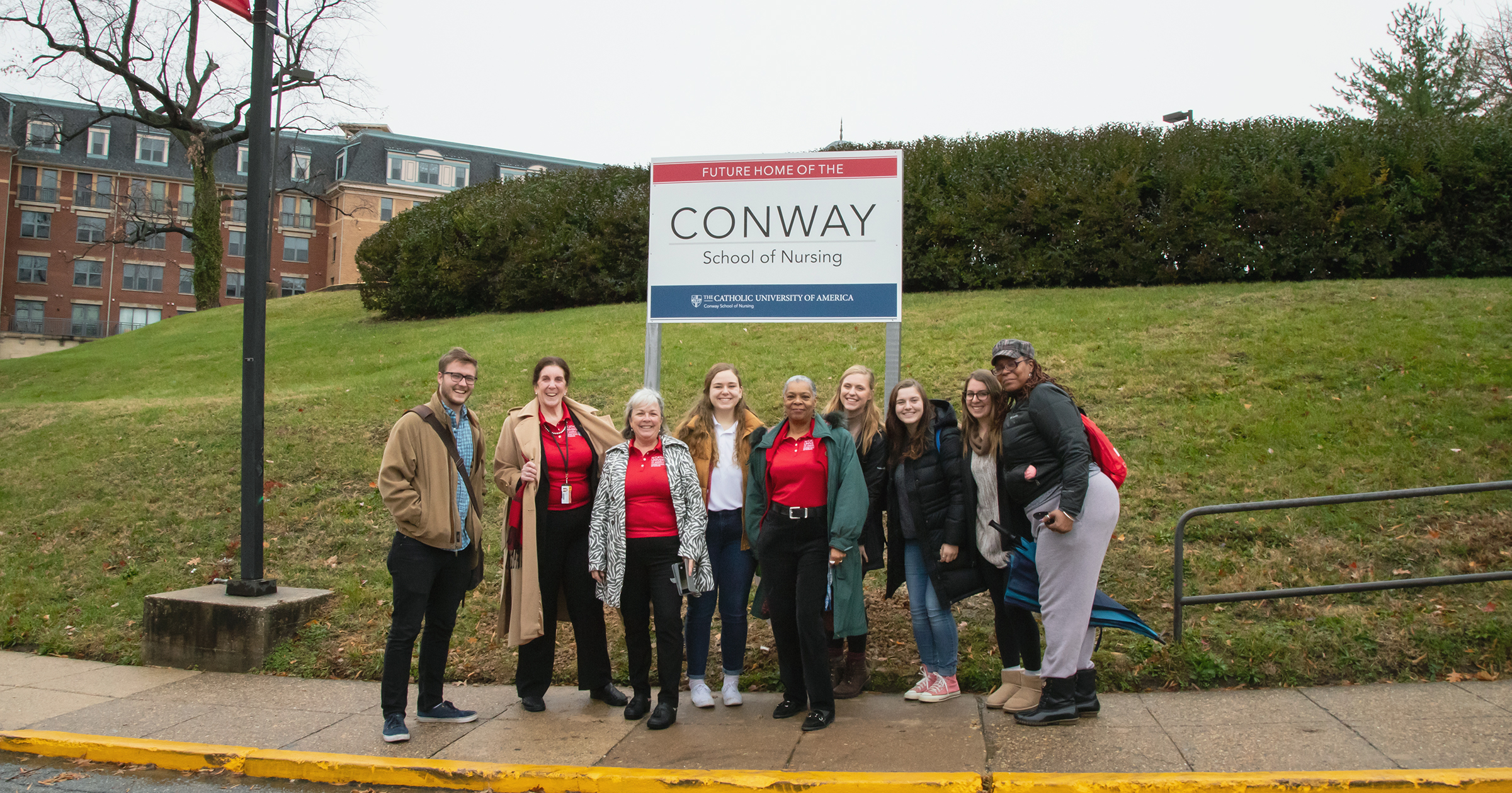 Meet some of the Conway Nursing Scholars
Since 2013, Bill and Joanne Conway have funded nursing scholarships. Meet four future nurses who are studying at the Conway School of Nursing thanks to support from the Conways.
Light the way with Catholic University
In May 2015, we launched Light the Way: The Campaign for Catholic University, our seven-year, comprehensive Campaign. In the past four years, our generous benefactors have helped us make significant progress towards the improvement of our academic environment, faculty excellence, and student success.
With the COVID-19 pandemic, we've demonstrated the value of The Fund for Catholic University, which allows the University to take advantage of new opportunities and respond to emergencies.
We are thankful to everyone who has supported — and will support — The Catholic University of America during this Campaign. Our strength comes from our community. Our future rests with like-minded individuals who value a Catholic University education.
Together, we will light the way.