Each year, the senior class rallies to advance Catholic University by generously contributing to the Senior Class Gift. This year, the students on the Student Philanthropy Council ask the Class of 2023 to create a legacy with a tangible impact on an incoming student: One entire class pooling its resources to financially support one student who may not otherwise be able to pursue a Catholic University education.
Class of 2023, the Student Philanthropy Council challenges you to have 50% or more of the class give back to the Class of 2023 Impact Scholarship in order to make the dream of a Catholic University education a reality for a future Cardinal.
The Class of 2023 seeks to make a life-changing impact
An impact scholarship provides an incoming freshman with demonstrated need an extra $5,000 per year throughout their four-year education at Catholic University. In order to achieve the goal this year, we are asking all seniors to band together in support of the scholarship that will bear their class name.
The Class of 2020 set a great example of how this act of kindness can impact future Cardinals. They were the first class to come together in pursuit of this challenge and were able to raise the full $20,000 needed. Now today, Michael Graves, Class of 2024, is enjoying his junior year at Catholic University.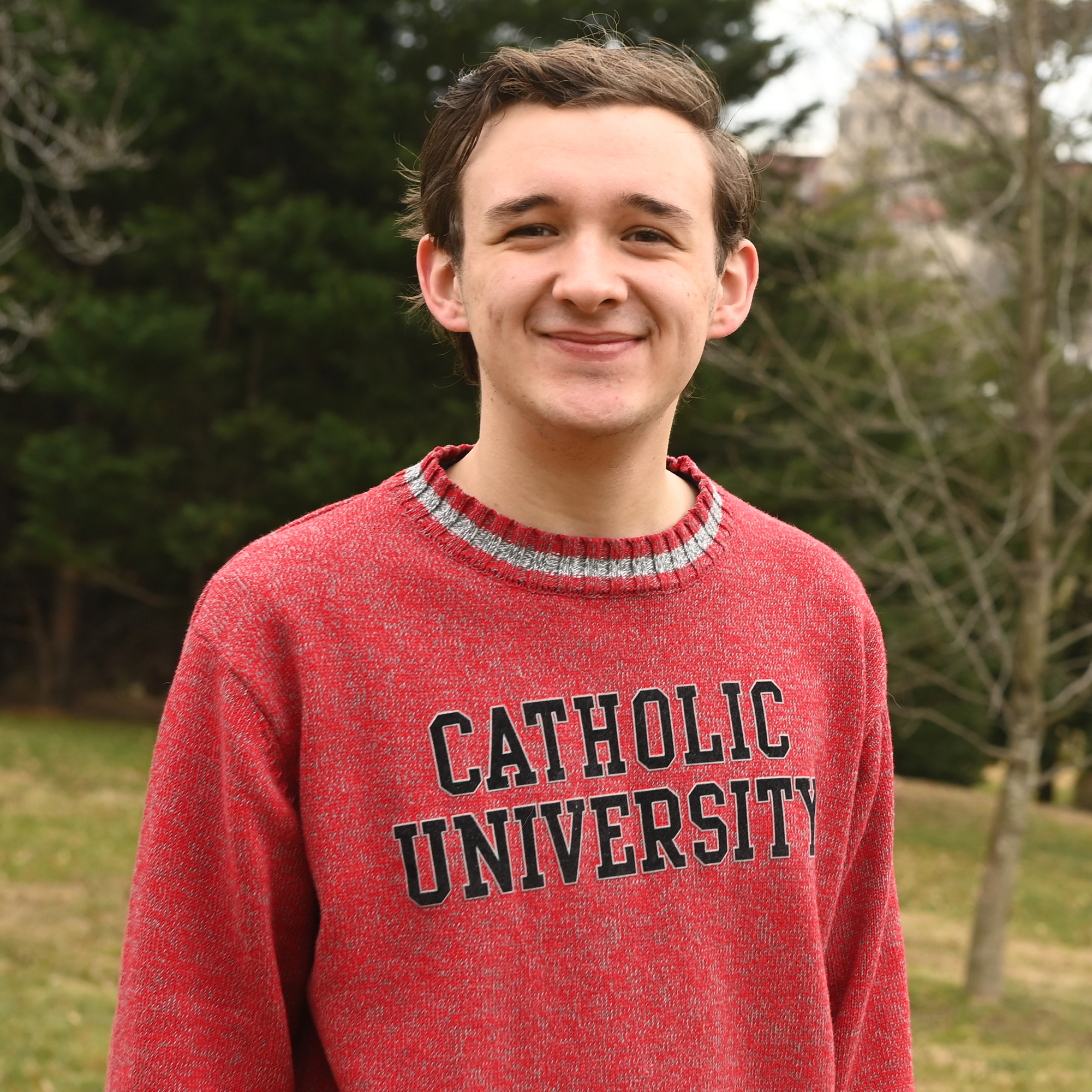 "Catholic University has always been my dream school. I cannot express my gratitude enough. You have inspired me to help others and give back to Catholic University when I graduate. I hope that one day my generosity will provide another student with the opportunity to attend this amazing school and achieve their goals."

—Michael Graves, Class of 2024
Who may contribute to the Senior Class Gift?
Anyone! Just use the giving link on this page to have your gift count towards the Senior Class Gift.
Every member of the Class of 2023 is encouraged to contribute at any amount. They may also ask their friends, family members, and professors to help them in funding the scholarship.
I'm a senior. (Yay!) How can I make a gift?
We encourage you to give online now. If you prefer to make your gift in person, please contact your student philanthropy council, at cua-spc [at] cua.edu (cua-spc[at]cua[dot]edu). 
We look forward to seeing you graduate and welcoming you to The Catholic University of America Alumni Association!