A major hallmark of the Catholic University experience is the tight-knit community. In the fall of 2020, University Advancement opened a new avenue for the community to connect and learn from each other. With the Cardinal Connections program, members of the Student Philanthropy Council (SPC) are matched with mentors in the 1887 Society with the goal of providing career advice and guidance to current students.
Now, we're sharing the relationships three SPC students forged with their Cardinal Connections partners and the benefits they saw from these pairings.
Chelsea Meyer, B.S.B.A. 2021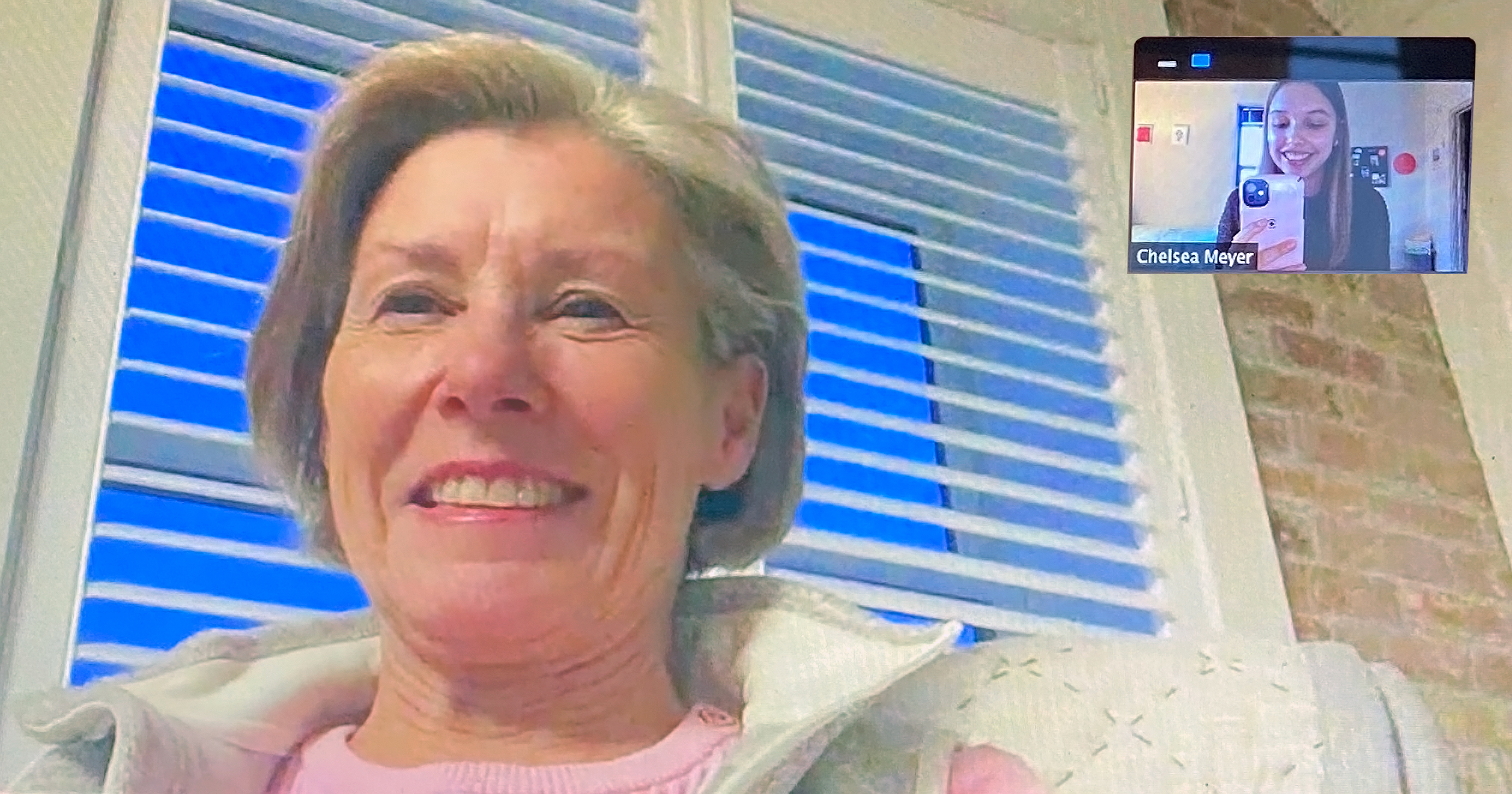 Chelsea Meyer, B.S.B.A. 2021, joined the Cardinal Connections program as a senior marketing major minoring in Spanish. She was drawn to the program because she wanted to meet and connect with members of the University community who value education as much as she did, and who had taken a similar career path. 
"I'm a senior getting ready to enter the workforce, so getting to know someone who could provide honest and transparent advice was important for me. Also, I was excited to learn about my connection's experience being involved with Catholic University and hear more about their story.
"I have a great scope into the student life side, but there is much more to know and to learn about all the different sectors of the University that members of the 1887 Society can share with us," she said.
Meyer, who had also been coordinating the student participants and aiding in the implementation of the program, said her experience with Cardinal Connections had been seamless, and that she was surprised by the many similarities she shared with her program partner.
"Both of our parents are first-generation college students, and that has inspired us to give back to our community, whether financially or through volunteering. We also got to talk about our different experiences with Catholic University," Meyer said. "I've talked about my experience from a student perspective, and she explained to me her experiences as a parent of a Catholic University student."
The program also led her out of her comfort zone simply by meeting someone she would never have gotten to know otherwise.
"When Eileen and I scheduled our first meeting, we had so much to talk about. It was great to hear about her life experiences and how they relate to where I am right now," Meyer said. "Eileen has supported me in my academics and in my career aspirations. I hope to work in higher education, so it was very easy for us to bond over that."
Meyer said creating lasting relationships would help keep her connection to the University strong.
"Being a Cardinal is what makes each of us unique," she said, adding that anyone in the 1887 Society who is considering joining the program should do so.
"It's a great opportunity to learn more about student life, and for them to share their experiences and words of wisdom," she said. "You would be surprised to learn how much you probably have in common with your match!"
 

Will McGowan, Class of 2022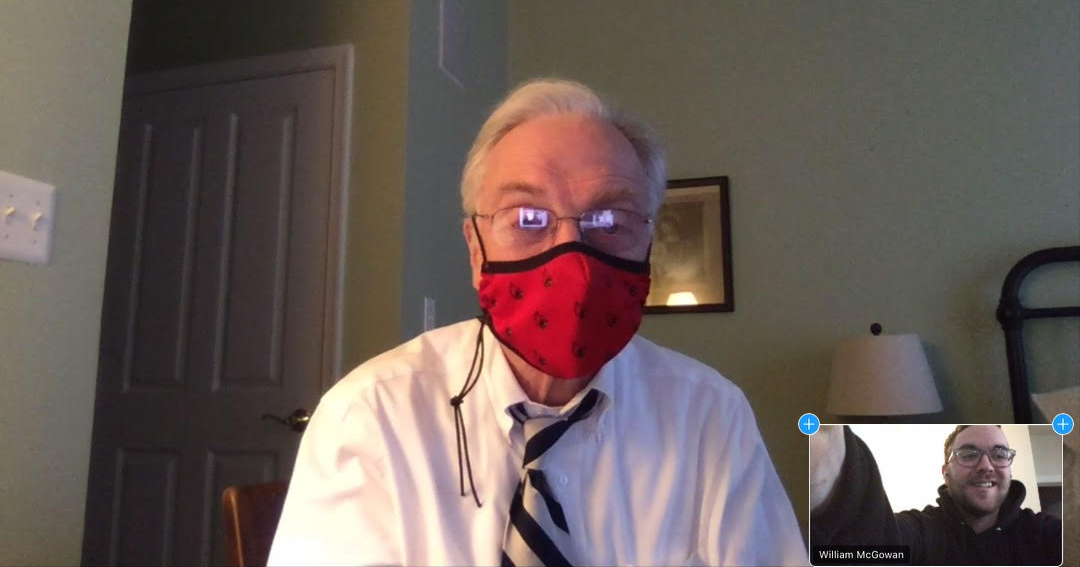 After Will McGowan joined the Cardinal Connections program as a junior at the University studying economics and German, he also found much in common with his Connections partner.
"I joined the Cardinal Connections program to gain the perspective of the University from those who were not only connected to the University educationally in the past, but also now in either a professional or personal way," he said. "This program launched during the COVID pandemic, and I believe everyone involved in the program just wanted to socialize again. It was refreshing to meet a new face and learn about his story and life experiences."
McGowan had hoped to learn more about how his connection experienced the University; however, their meetings highlighted more similarities than he had expected: running, hiking, and spending time with family.
"Mr. Mitchell also had experience with the German language and had traveled to Germany before. We bonded over our travel experiences and shared a good laugh or two about stories of our families and our upbringings," McGowan said. "We also jabbed at one another about our interests in sports franchises. He chose to support the Washington Nationals, while I had to hold my ground and support my hometown Phillies and Flyers."
McGowan said getting to know his Connections partner had been an absolute delight, and he hoped their friendship would grow once they met in person, post-pandemic.
"He is extremely intelligent and has a great sense of humor," McGowan said. "Professionally, Mr. Mitchell has continued to support me academically and has frequently asked about my plans after graduation. I can tell that he genuinely cares about my success, as well as other students' successes in the future. This dedication and care can best be seen in his service to the University as a member of the Board of Trustees. He is constantly asking me if he can do anything to better my experience."
McGowan saw no drawback to anyone taking part in the program, because there had been no pressure and the time commitment had been small.
"Why not join? It can be as informal or formal as you desire. It gives you the chance to connect with someone new and learn about each other, which is needed more than ever due to the nature of the world right now," he said.
If there is one thing McGowan did regret, it's that his time at the University is short.
"As a junior, I realize that my time at Catholic University, as an undergraduate, is coming to an end soon. This program has led me to meet individuals, like Mr. Mitchell, who remain connected to the University. As I move closer to graduation, it is important to make these connections so that when I move to my own part of the world I still feel like a Cardinal."
Maggie Groettum, B.B.E. 2021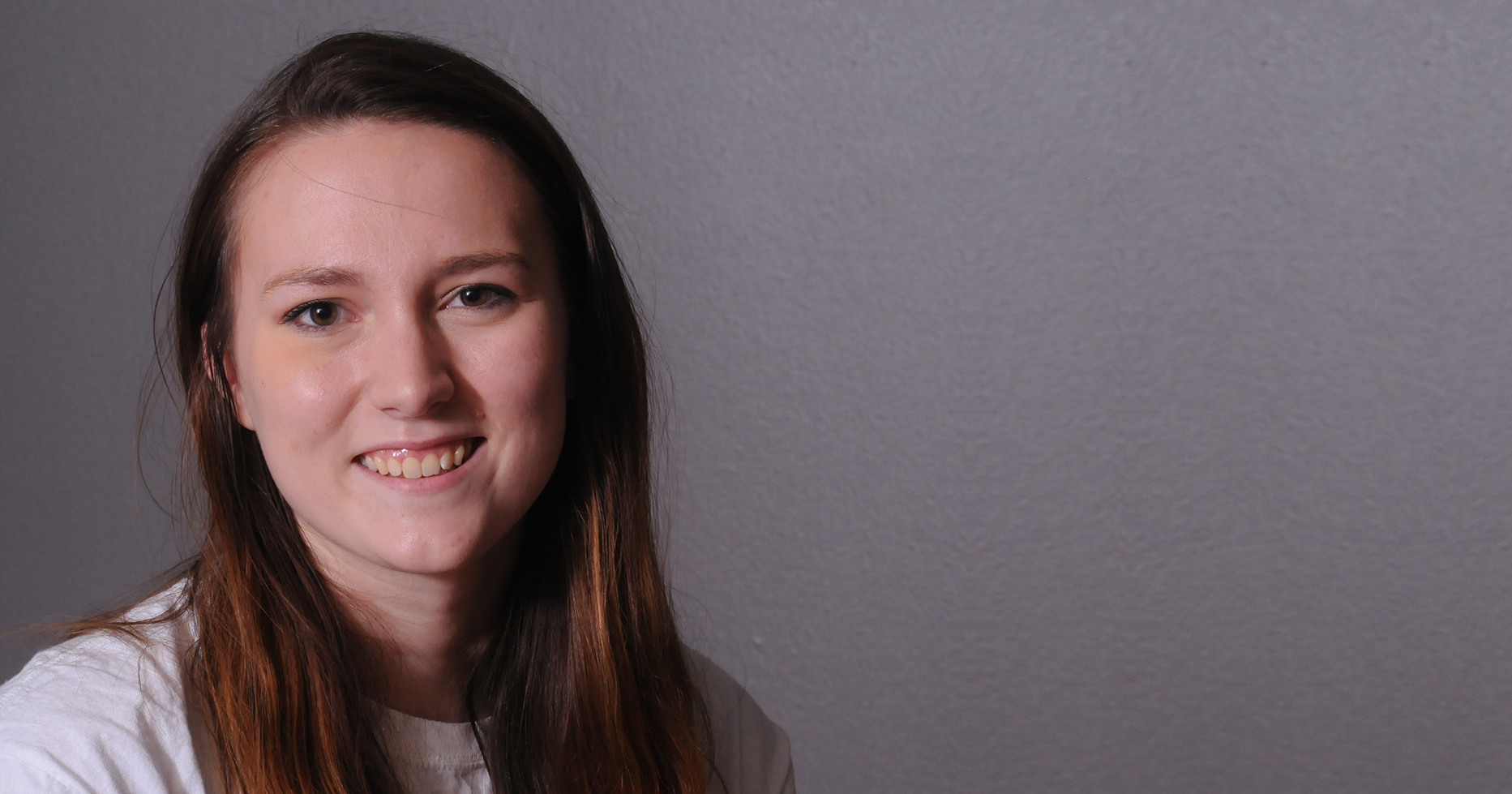 Maggie Groettum, B.B.E. 2021, joined the Cardinal Connections program while intending to complete three degrees simultaneously by December 2021: a bachelor's in biomedical engineering, a master's in biomedical engineering, and a master's in engineering management.
Groettum said the Cardinal Connections program was just one of the many unique opportunities presented to her as an SPC member, and that it helped her establish a relationship with someone already working in her chosen field.
"My experience with the program so far has been nothing but welcoming and insightful. I have been able to learn more about growing in my career as an engineer and how failure can help shape innovation," she said. "I was surprised to learn the extent of consulting in the engineering industry if one is successful in the beginning of their career. This opened up a new potential career path."
On a personal level, Groettum said she was able to ask questions about what life could be like once she is a Catholic University graduate.
"Hearing about life after graduation, especially during a pandemic, provides a sense of hope and security for my continued relationship with Catholic University," she said.
Groettum said building both a professional and personal connection was like "a breath of fresh air."
"While it was important to me to learn about my career moving forward, the personal connection with Catholic University helped to move the conversation to a deeper level than just professional networking," Groettum continued. "My Cardinal Connection has also learned what it's like to be a student in today's world. There is a unique bond between those who have experienced this, and it creates another dimension to networking which can only be experienced in this way."
Interested in joining Cardinal Connections?
Cardinal Connections is open to donors in the 1887 Society and students in the Student Philanthropy Council. 
Published on: Monday, September 13, 2021
Campaign Theme: Student Success
Tags: Student Philanthropy Council, 1887 Society, Cardinal Connections