On April 15, 2021, the Catholic University will host its sixth annual Research Day. Students, faculty, and staff will come together to celebrate, share, and learn about the exciting research taking place across diverse areas of interest at Catholic University. In March, the monthly 1887 Society newsletter featured an interview between the Research Day co-chairs and Maryrose McInerney, Ph.D., CCC-A, B.A. 1978, a member of the Research Day planning committee. The co-chairs, Becky Robert, Anita Shagnea, and Xiaolong Luo, took turns answering a series of questions that explain how the day works and what this day means to the Cardinal community. We're delighted to share this interview publicly.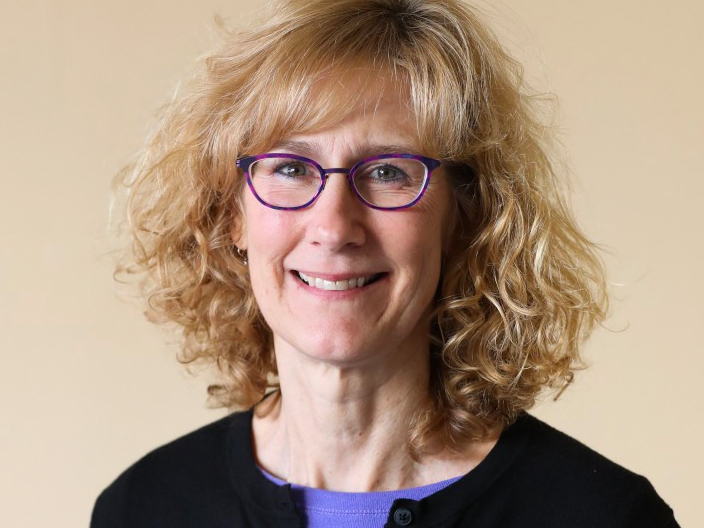 What are each of your roles at the University? How long have you been working on campus?
Becky Robert: We are all faculty at the University: I'm in the Conway School of Nursing, Anita is part of the Math Department in the School of Arts and Sciences, and Xiaolong is in the School of Engineering. Anita and I have been faculty for six years and Xiaolong for eight years.
What is Research Day and why is it important to the University community?
BR: As a national research university, the day embraces so much of what we are about. We have the opportunity to showcase and learn about the many exciting and diverse areas of research happening across the university from faculty, graduate, and undergraduate students. And now, with the virtual platform, alumni, families, and CatholicU supporters can also join in the day.
How long has Research Day been celebrated across campus?
BR: This is the sixth year we've held Research Day. The first four years were in-person only, last year was virtual only, and this year, again, will be virtual. In the future, we hope to offer both in-person and virtual platforms for Research Day.
Who participates in the day? What is the selection process to enter? How many participants will there be this year?
BR: Undergraduate and graduate students, faculty, and staff participate. Applicants submit an abstract describing their research, which is then reviewed and scored by members of the Research Day committee. We have received 220 submissions representing the various schools and departments. We will select the final presentations based on abstract quality.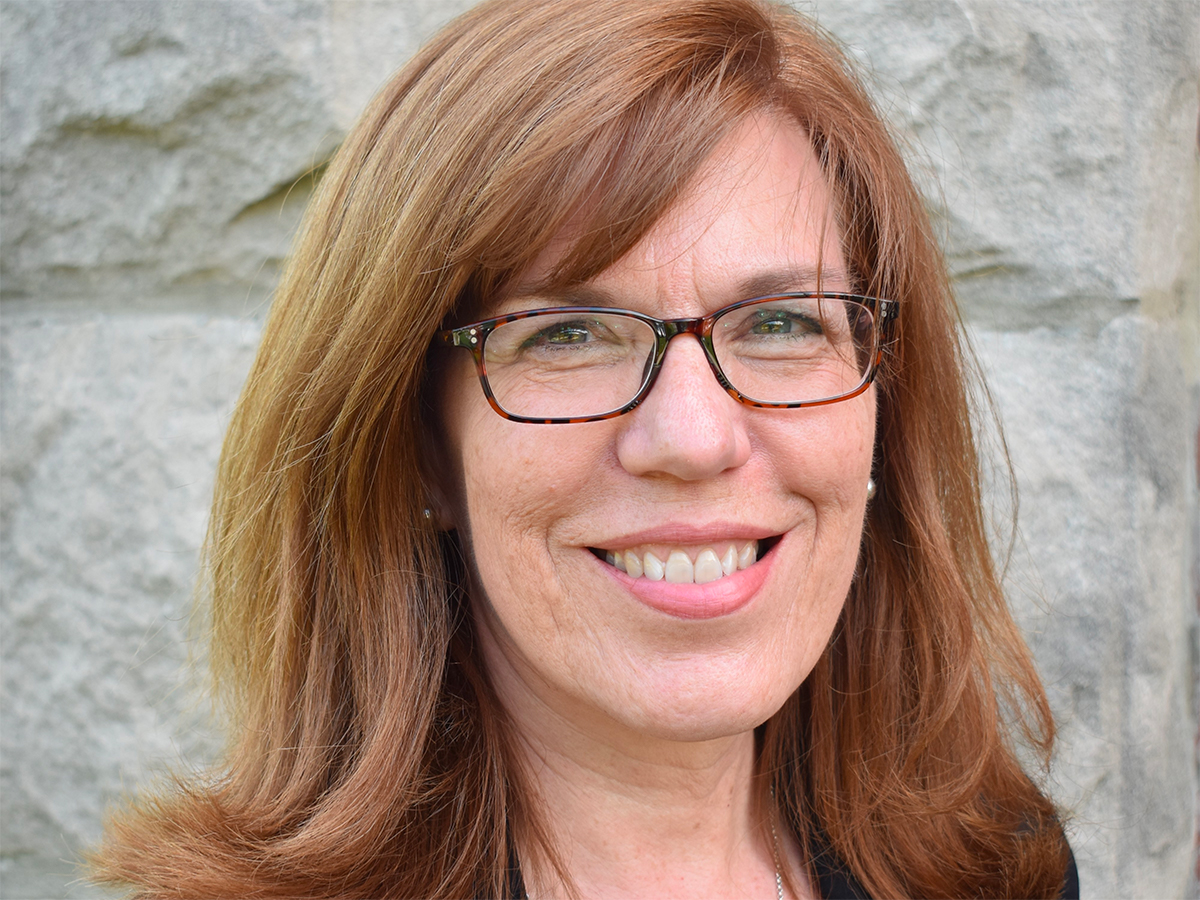 How did you become involved in Research Day? Do you have any favorite memories that stick out?
Anita Shagnea: I attended the first Research Day in 2016, and was amazed at the breadth of research happening at Catholic University and the enthusiasm of the students, faculty, and staff participating. It was my first year at the University, and I was hoping to become more involved in service outside of my department. I spoke with then-Provost Andrew Abela who, along with Dr. Melissa Grady, started Research Day, and he suggested that I join the Research Day Planning Committee.
My favorite memory of Research Day is from the first year I was co-chair, 2019. Every year we hold an awards ceremony where we give award certificates for the best student oral and poster presentations. In 2019, this ceremony was packed with attendees. When the winners were announced, you would have thought the students had won an Oscar — there were shrieks and bursts of applause! That was when we knew that Research Day had gone from an interesting innovation to a real part of the culture of Catholic University.
How has the planning committee addressed the implications to the traditional format due to COVID-19? Will this year's event be fully virtual again?
AS: In 2020, for the first time, all of the Research Day presentations were recorded and shared online. While we were sad that we didn't have the excitement of the in-person experience, especially for the huge poster session, we saw that more people than ever participated in Research Day. Over 8,000 unique viewers, including the Catholic University community and families and friends of the presenters, experienced their research, and attendees could watch any presentation without having to worry about time constraints or concurrent sessions.
These 2020 presentations are still available on the Research Day website. After Research Day 2020, Provost Aaron Dominguez said that even when we hold Research Day in person again, we should also make recorded presentations accessible so anyone outside of our campus community can participate.
For 2021, Research Day will again be in a virtual format due to the pandemic. There will be talks by President Garvey, Provost Dominguez, and our keynote speaker, 170 oral and poster presentations, musical performances, and more available on the Research Day website. Depending on the feasibility of in-person gatherings, there will also be a session of live presentations to give a few of our on-campus students the opportunity to present and attend oral presentations.
What is the selection process for the keynote speaker? Who will be featured this year and why was this individual selected?
AS: The keynote speech, where a distinguished current faculty member gives an overview of his or her research, is always a highlight of Research Day. The deans of each school nominate a faculty member, the Research Day Committee selects the top candidates, and the Provost selects the keynote speaker from these.
This year, the keynote speaker is Dr. Venigalla Rao, a member of the Department of Biology since 1989. He will speak about the "Design of a COVID-19 Vaccine by CRISPR Engineering of Bacteriophage T4." His research creates new ways to design future vaccines against pandemic pathogens and gene therapeutics to cure genetic diseases. His team has recently designed an effective phage T4-COVID vaccine. Dr. Rao's research is timely, interesting, and vital to our future. We all look forward to his keynote presentation.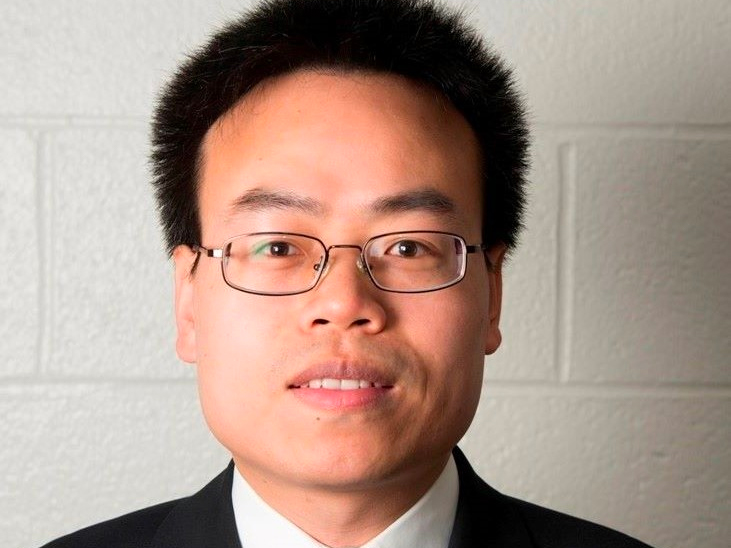 What are you looking forward to most for this year? Do you have a favorite part of the day?
Xiaolong Luo: I look forward to seeing broad participation in Research Day and live interactions through Q&A Google sheets, which will be available for the participants to ask questions and enable the presenters to respond. Last year, we collectively received more than 200 questions from 600 viewers of the Q&A sheets.
My favorite part of the day is seeing students present their research projects in front of other students, or record their presentations. This builds up their confidence and skills to talk about their research and work, while at the same time igniting the interests of the audience. This is a significant part of the high-quality training experience for the students, and I enjoy being a part of it.
How can our greater Catholic University family (beyond campus) get involved?
XL: Families, friends, alumni, and supporters of Catholic University can directly participate in the event, learn about the breadth and depth of the research happening on campus, dialogue with the faculty and students online and offline, and donate to support their research and training experience.
This year, on April 7, Catholic University Research will be a part of the Founders Day Giving Challenge. Support from annual gifts enables us to bring research to life on campus, and we are excited to be involved for the first time in the University's giving day.
What are your future aspirations for the event?
XL: Research Day is the culmination of intense study and research, and shows off what the students can do. I hope research becomes an even more key part of the educational experience for students throughout the year. I am very encouraged by Provost Dominguez's vision to elevate The Catholic University of America to become a R1 research institute (classified as "doctoral universities – very high research activity" by the Carnegie Classification of Institutions of Higher Education ), and I am proud to contribute toward achieving this ambitious goal.
Published on: Monday, April 12, 2021