Columbus School of Law, The Charles and Louise O'Brien Scholarship
Receiving the Charles and Louise O'Brien Scholarship played a definitive role in my decision to attend law school at Catholic University. Law school is both a meaningful personal challenge and a significant financial investment. Having this vote of confidence in my stewardship and work ethic is empowering, and I am so thankful for this investment in me and my future.
Service to others is of the utmost importance to me and I take so much joy from it. I grew up part of a big family, the second oldest of 12 children. One of my earliest memories is serving the homeless with my father and my siblings. The experience had such a profound effect on me, leading me to first ask the question, "What can I do to help?" I continued to volunteer in college, going on mission trips to such diverse places as the Bronx, Guatemala, and Peru. I altered my life plans after serving in a Peruvian orphanage; this experience led me to consider a career in adoption policy.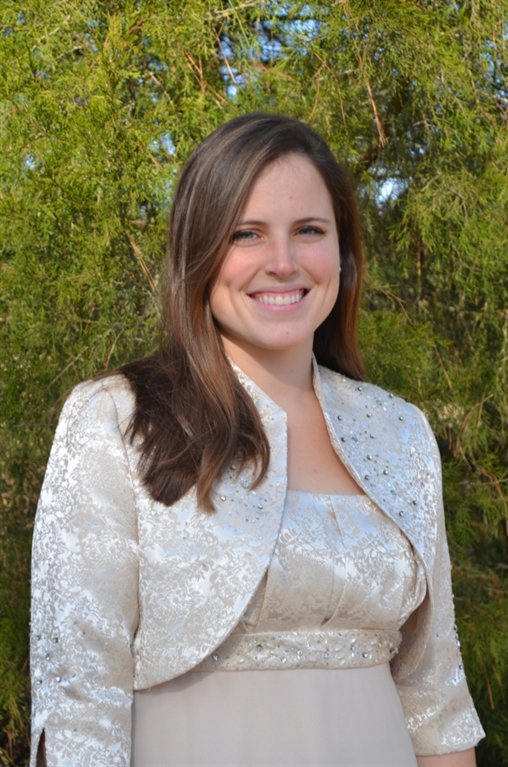 After college, I worked as an assistant for a pro-bono law firm while also serving as a resident assistant in a women's shelter. I was already interested in family law because of my experience in Peru, but having the law firm and shelter experiences simultaneously felt like a sign that I was definitely on the right path. Connecting the shelter residents with attorneys at the firm confirmed my desire to be a resource for women and children in need.
My long-term plan is working in adoption policy. My short-term plan is to learn about alternative dispute resolution and mediation. I enjoy helping people in working out difficulties and restoring communication in problematic situations.
It's hard to describe the fulfillment I get from being involved in something as important as giving someone their next meal, not to mention the bonds I can form with people I work alongside. In fact, I approach my future legal career as mission work. I've met attorneys who are unhappy with their careers, but I believe that somewhere along the way they sacrificed a part of themselves and their core beliefs. Following my mission in the law is true to who I am.
Every day, I think about the scholarship essay I wrote about my beliefs and how I try to live them out. It's like a litmus test. Am I staying true to my beliefs? Am I staying true to my word? I hope future O'Brien scholars also do that—follow their personal mission statements and stay true to the reasons they come to law school in the first place. I hope I can someday give back to Catholic University financially, but I also hope to mentor future students, helping them retain their self-integrity in law school and find fulfillment in their careers.
Even though I came to law school with the desire to help others, the sheer weight of what I was taking on felt overwhelming. Receiving the scholarship was and is an affirmation of my future plans, and it was hugely influential in my decision to attend Catholic University. The school is saying, yes, we believe in you and believe you will do well here. The financial support and encouragement are both essential to my success. I've found my people here.