On February 15, 2021, The Catholic University of America announced that Clark Construction Group has been selected to construct the new nursing and sciences building, the future home of the University's Conway School of Nursing. Clark will partner with an all-star design combination of Ayers Saint Gross and Robert A. M. Stern Architects to build the facility.
Expected to open in 2024, the facility's exterior will remain true to the collegiate, gothic style of many other buildings on campus. At more than 102,000 square feet, it will double the size of the current nursing education facilities, as well as provide space to double the current number of nursing students and dramatically increase the faculty.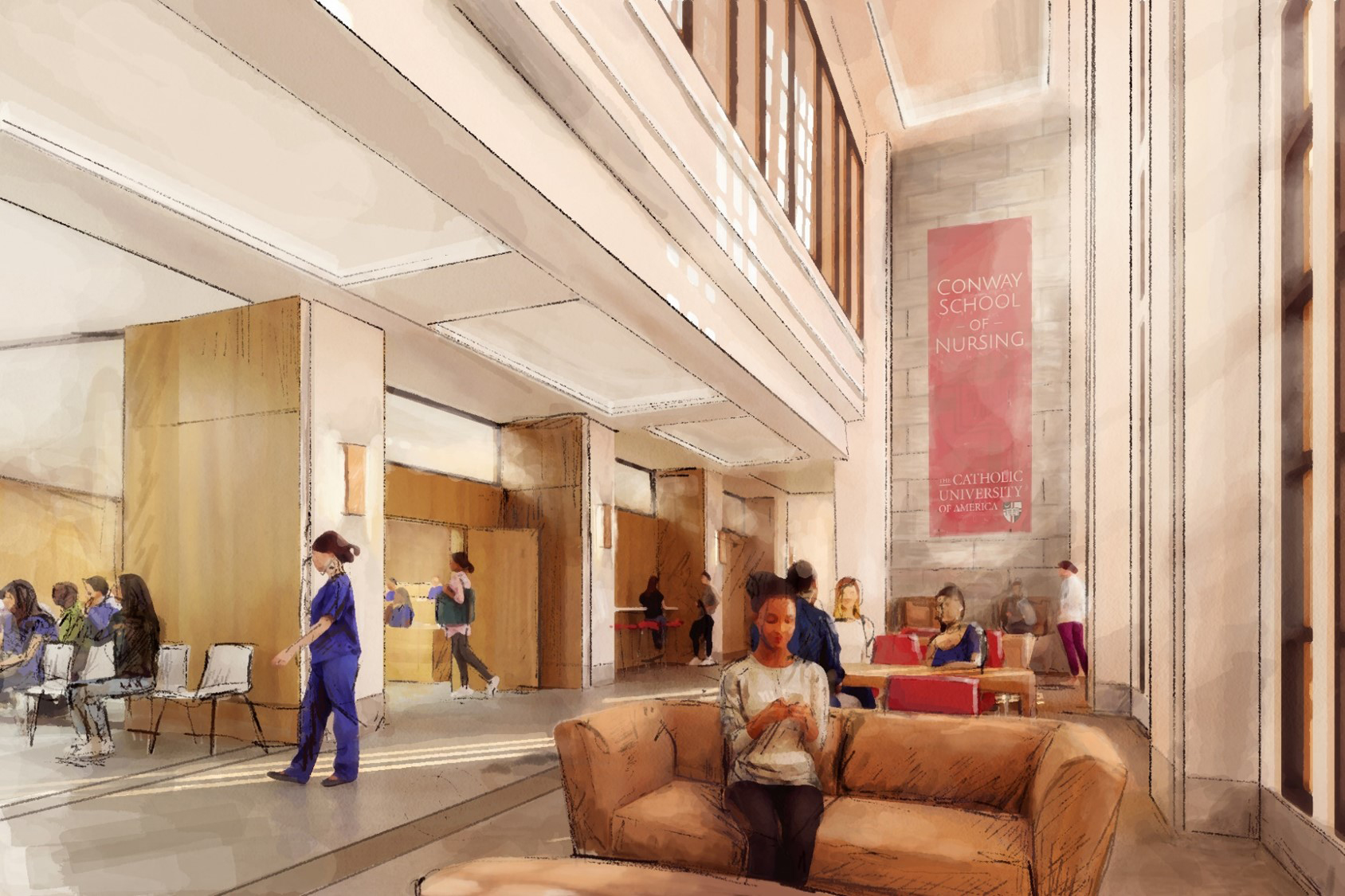 "Our Conway School of Nursing has long been one of Catholic University's most successful academic programs. I am thrilled that the school will now have the home it deserves and that the Clark Construction Group will be our partner in building it."

University President John Garvey
Clark Construction Group is already quite familiar with the Catholic University campus. In 2003, it was responsible for building the Edward J. Pryzbyla University Center, affectionately known on campus as "The Pryz." In 1994 it constructed the Columbus School of Law building.
"We are excited to return to campus and to work in partnership with Catholic University, Ayers Saint Gross, and Robert A.M. Stern Architects to deliver a new home for the Conway School of Nursing. We are honored to play a part in this state-of-the-art facility that will foster the growth and training of future nurses — individuals who play such a vital role in the health of our communities."

Brian Abt, chief executive officer of Clark's mid-Atlantic region
It is a high priority of the University to expand the nursing school and grow the nursing program. Thanks to the generosity of Bill and Joanne Conway, who have donated $40 million toward the new nursing and sciences building since 2019, and more than $20 million for Nursing scholarships, that goal will now become a reality. In June 2019, the University celebrated the Conways as the largest benefactors in University history by naming the School of Nursing in their honor.