$1.67M raised
for the school in FY2020
more than any prior year of the Campaign

80% alumni support
among donors to the school
during the Campaign

$700,000 committed
by the estate of an anonymous donor
in support of philosophy scholarships
Addressing the crucial questions of our age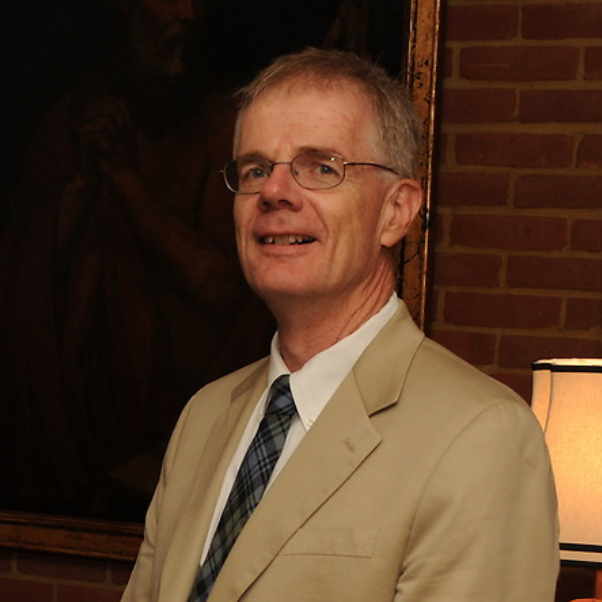 In agreement with Saint John Henry Newman, the University recognizes that philosophy plays an integral role in the curriculum. For the last 125 years, the faculty of the School of Philosophy, the only Catholic school of philosophy in the nation, have taught virtually every undergraduate student who has come to campus. Whatever his or her major — pre-law or nursing, history or math, engineering or accounting or theology — a student at Catholic University will take courses in philosophy that seek, in ways large and small, to prepare them for the challenges ahead.
"If you are a biologist or an engineer, your job is to focus on reality in a particular way, a way specified by your discipline or profession. Part of the task of philosophy is to remind everyone that our characteristic approach to things, the particular interest we happen to take in this or that, is not, in fact, comprehensive. It's not the last word," said Dean John McCarthy. "Philosophy has the task of encouraging a more global reflection on things, calling to task those whose outlook is partial and inviting them to consider the big picture, to think about those aspects of reality they are inclined to disregard or discount. In our day especially, it is a discipline that reminds us to engage in patient conversation with our fellow human beings about the most important questions, the kinds of questions that have come up again and again over the course of history, mindful that such questions are sometimes controversial and even painful to ask. Philosophy is animated by the confidence that answers to such questions are at least partially within reach of human reason, and that we are bettered by asking them. What makes the School of Philosophy distinctive in that regard is that we consider those questions not only in the light of what can be known by unaided human intelligence but also in the light of the Catholic faith."
During the course of the Campaign, the school aims to fund new graduate scholarships, add two new endowed professorships, gather support for the school's annual fund, and create an endowment to support lectures, symposia, and faculty research. This year an anonymous donor committed to a bequest of $700,000 in support of scholarships.
Msgr. Wippel shares his blessings
Monsignor John Wippel, B.A. 1955, M.A. 1956, S.T.L. 1960, the Theodore Basselin Professor of Philosophy, has spent many years at Catholic University as a student, professor, and administrator. He has made several recent gifts, and he will continue to contribute to the success of the University and its School of Philosophy for many years to come. Combined, his gifts will either establish The Monsignor John Wippel Chair in Thomas Aquinas's Metaphysics or create scholarships to assist doctoral students.
He regards his planned giving as a response to what he calls "an obligation to give back."
Light the way with Philosophy
What is the human good? What are the ultimate principles of being and knowledge? These two perennial questions are central to the faculty of the School of Philosophy.
School priorities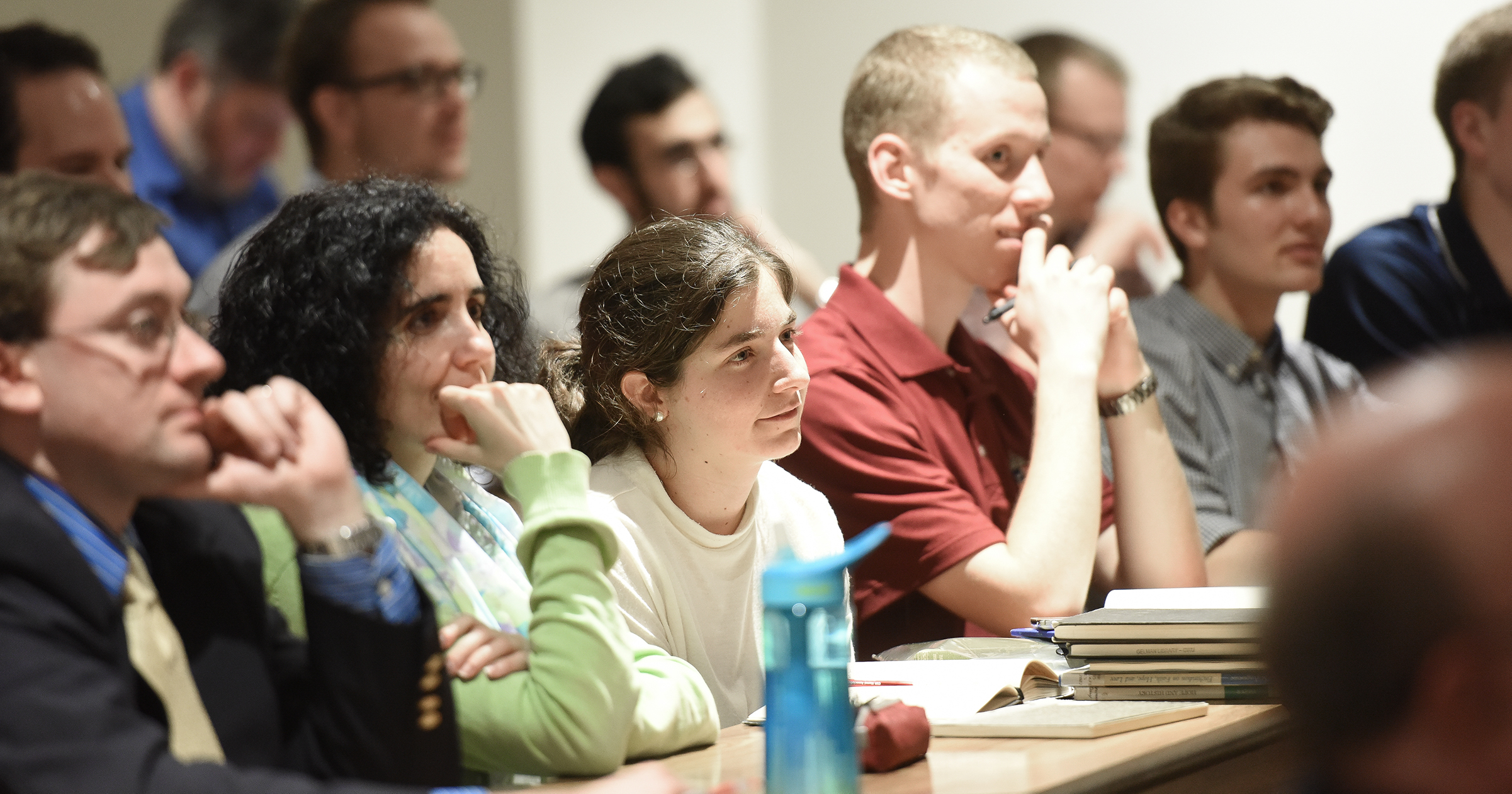 Light the Way: The Campaign for Catholic University continues until May 2022. Learn about the school's priorities for the Campaign.
Make a gift to the school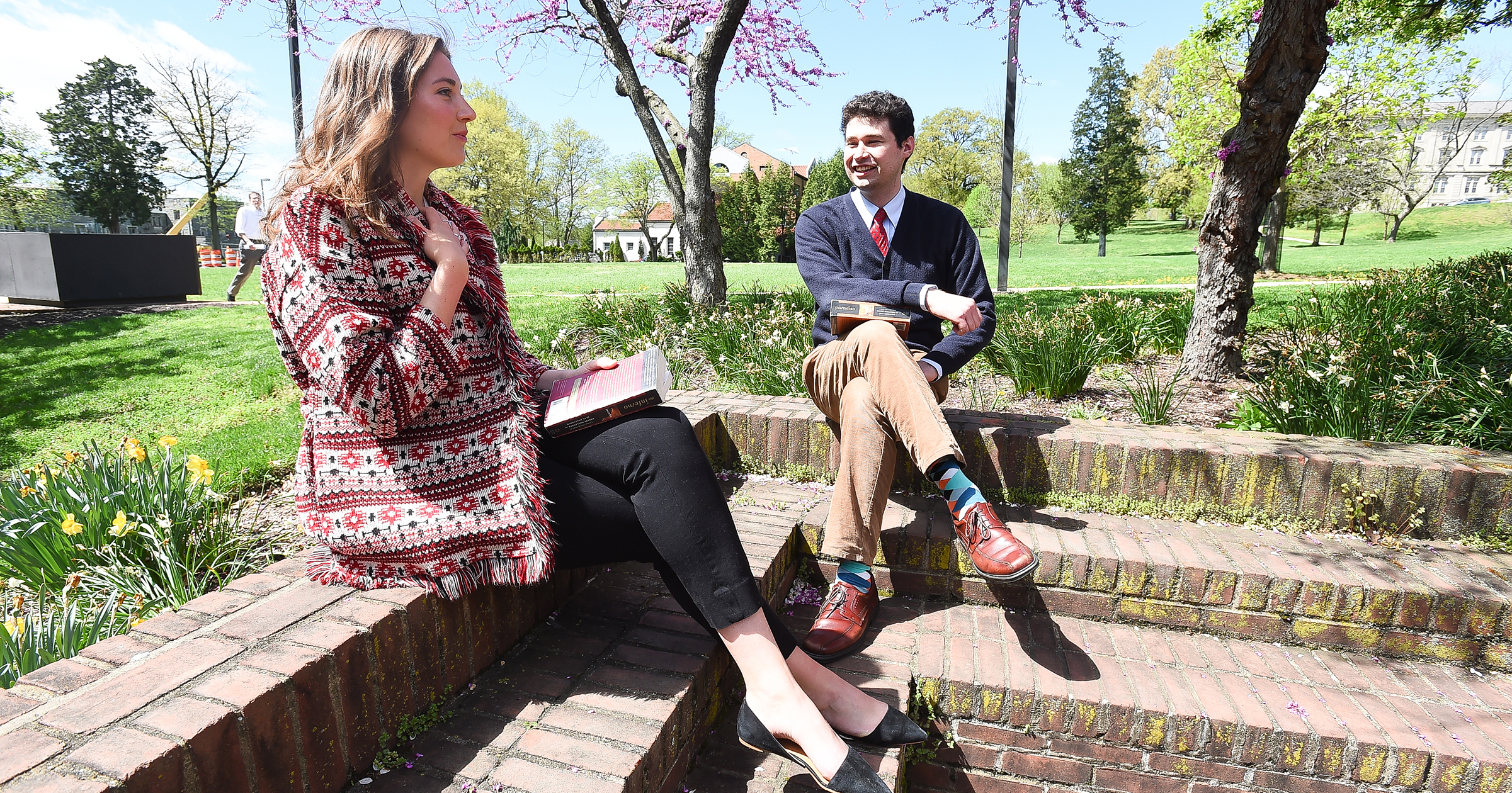 Make a gift online or contact Josephine Everly at everly [at] cua.edu (everly[at]cua[dot]edu) or 202-319-5807.