If you're connected to Catholic University Athletics, then you probably know and love the Cardinal Athletics Giving Challenge. For the past six years, all Catholic University sports teams have competed to see which one can raise the most funds for the CatholicU Athletics department. During the record-breaking 2023 campaign, a total of $519,906 was raised through 3,480 gifts from 4,363 donors. This bested last year's previous record-breaking total, $372,440, by more than $147,000.
Congratulations to the Winners
When the final numbers were tallied, Most Gifts for women's teams went to softball, lacrosse, and basketball. For the men's teams, Most Gifts were for basketball, baseball, and lacrosse.
Women's teams with the Highest Participation during this challenge were golf, softball, and rowing, while men's teams with the Highest Participation were golf, rowing, and baseball.
The top teams in each category received prizes of an additional $3,000, $2,000, and $1,000, respectively. Participation prizes were awarded based on the percentage of each team's alumni and student-athletes who made a gift.
The cross country/track and field team received an extra $1,000 prize thanks to the Challenge's top champion, Steve Rahn, who spread the word and drove the most donors to participate in this year's challenge.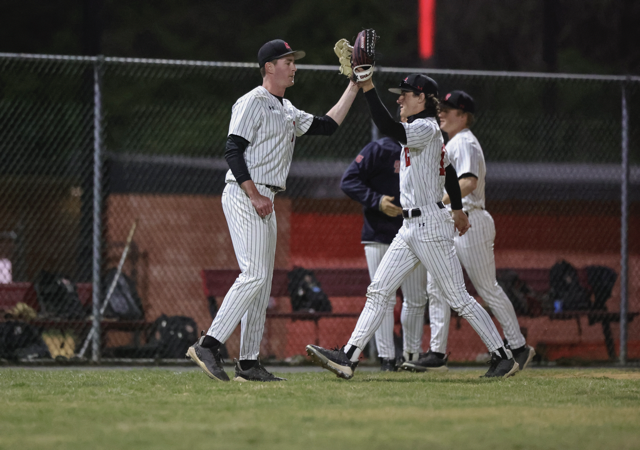 From the Staff
Aaron Kelly, coach of the men's basketball team, was thrilled with this year's success. "I continue to be amazed by the support we receive from our families, friends, and alumni during our Athletics Giving Challenge. The funds we raised this year will improve our ability to travel, train, and fuel our student-athletes, directly impacting our ability to perform at a championship level. The Catholic basketball community is special, and I am incredibly grateful to be a part of it."
Sophie Maccarone, coach of the softball team, echoed his sentiments. "This success means a lot to our student-athletes, as we will use these donations for our spring training trip, technology, extra equipment, travel gear, and better meals on the road. Thank you to everyone who gave a gift–it will directly impact our current team and allow us to have a successful season!"
Ed Dolan, coach of the men's and women's golf teams, added, "Our team is grateful for the overwhelming support that we have received during the Cardinal Giving Challenge! This year's donations plus the additional prizes will directly support our team's spring break training trip and the semester's tournaments. Thank you!"
The "Why" Behind the Gifts
It's always special when people share their reason for participating in this campaign. One donor wrote, "Love to see the wonderful tradition of Catholic University tennis continuing!" Another family said, "We are so proud of you, Phoebe!! You have worked so hard for four years, and you and CatholicU Women's Rowing have accomplished so much! Keep going! Roll Cards!!!"
"Our department relies on the generosity of our alumni, parents, and donors to operate as a high functioning athletic department. You allow our coaching staff to recruit at a high level, travel at a high level and take care of our student-athletes to the best of our ability. Thank you again for the energy and generosity you give to our student-athletes. You continue to grow your legacy each and every year." –Kevin Robinson, director of athletics and associate vice president

This annual giving campaign will return again next fall, so make sure to follow Catholic University Athletics on social media to get the details about the 2024 competition! If you missed the chance to support your favorite Cardinal team during the challenge, you can make a gift at CUCardsCompete.Catholic.edu.
Published on: Tuesday, November 14, 2023
Tags: Cardinal Athletics Giving Challenge, Men's Athletics, Women's Athletics