On April 23, President John Garvey and Vice President for University Advancement Scott Rembold presented Stephen Payne, dean of the Columbus School of Law, with the Campaign Cup at the School's Board of Visitors meeting. 
Also present to receive the honor were Jeff Puretz, J.D. 1981, chair of the School's Board of Visitors, and Doug Bonner, J.D. 1983, chair of the Advancement Committee.  
Last week, the School surpassed its $21 million goal for Light the Way: The Campaign for Catholic University after receiving an anonymous $4.25 million gift to establish The Project for Constitutional Originalism and the Catholic Intellectual Tradition. This gift will provide faculty and staff members to support the project, as well as to enable related research of existing faculty members, and funding for activities such as conferences, debates, fellowship opportunities, and student programming. It will also support the renovation of 3,000 square feet on the law school's first level to house the school's centers and institutes. 
While the Campaign will not conclude until 2022, the school has already raised more than $25 million. As the first of the University's 12 schools to meet its Campaign goal, the Columbus School of Law is the first to receive the Campaign Cup, a new honor at Catholic University. Dean Payne will join University leaders in presenting this cup to the next school that achieves its Campaign goal. Until that time, the cup will be displayed in the law school.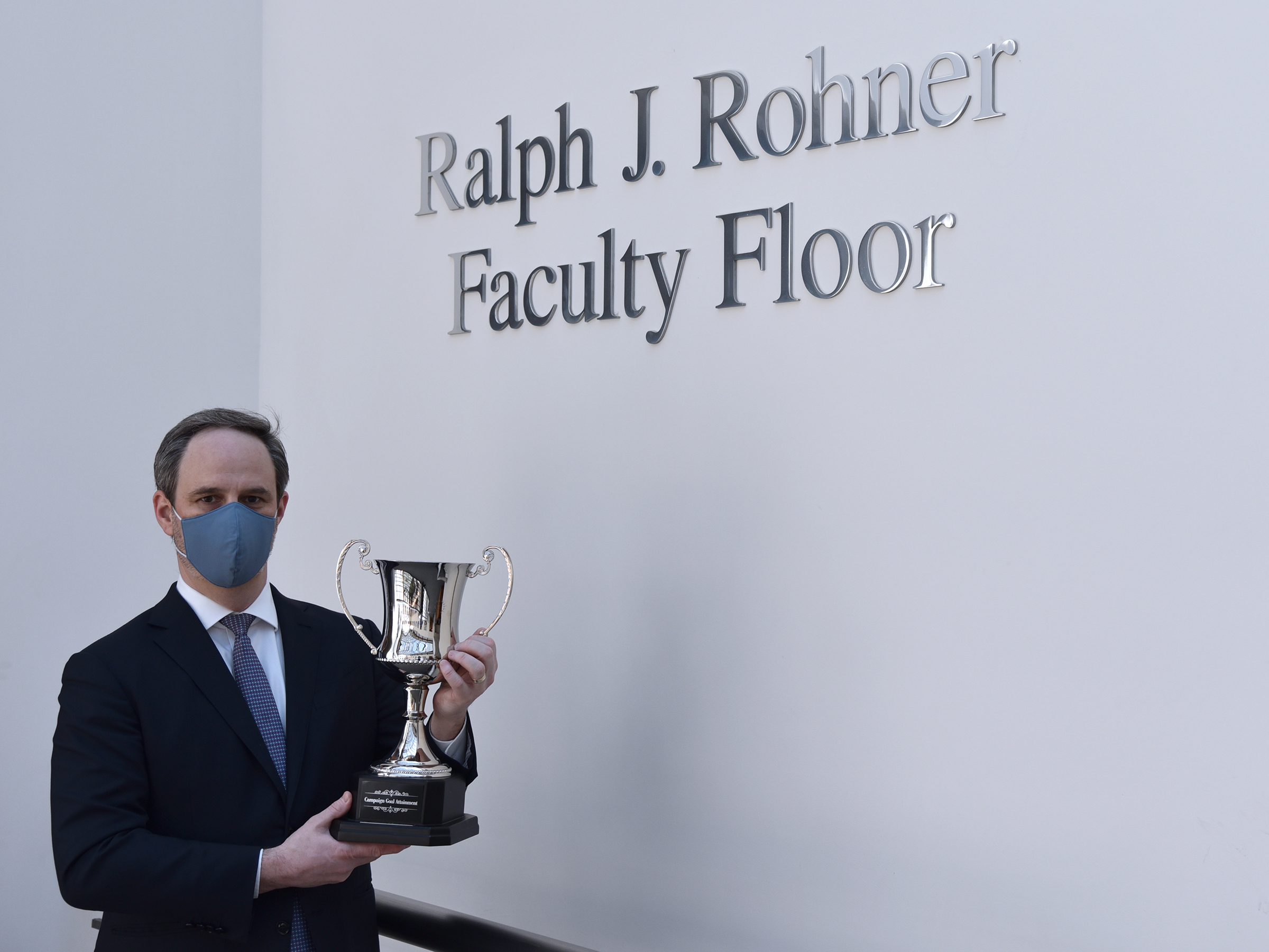 This year, 100% of the members of the law school Board of Visitors financially supported the School. Composed almost entirely of law school alumni, this volunteer group has actively engaged in fundraising since the Campaign's launch in 2015, and is largely responsible for this success. More than half the money raised for the law school, $15.7 million, supports endowed and current use scholarships, while 25%, or $8.2 million, supports new academic programs.
Dean Payne expressed confidence that the law school's fundraising success will continue past this milestone achievement.
"It is gratifying to have the investment of so many alumni donors and others who appreciate the capabilities and mission of the school. Endowed and current-use funding for faculty is our critical near-term priority and an area that is resonating in our major donor conversations. I look forward to continuing to build on the fundraising momentum of prior deans and many members of our community to achieve our academic and student success objectives."