This year marked the most successful Athletics Giving Challenge in University history, with a total of $372,440 dollars raised through 3,721 gifts from a record-setting 2,905 donors.
Last year, $313,614 was raised during the Athletics Giving Challenge.
When this year's final results were tallied, Most Gifts for women's teams went to lacrosse, rowing, and softball, while the Most Gifts for men's teams were for baseball, basketball, and cross country/track and field. Women's teams with the Highest Participation during this challenge were golf, rowing, and lacrosse. The men's teams with Highest Participation were rowing, golf, and baseball. The top teams in each category received prizes of an additional $3,000, $2,000, and $1,000, respectively. Participation prizes were awarded based on the percentage of each team's alumni and student-athletes who made a gift.
The cross country/track and field team received an extra $1,000 prize thanks to the Challenge's top champion, Steve Rahn, who spread the word and drove the most donors to participate in this year's challenge.
Jean Sonni, director of annual giving for Catholic University, was thrilled with the results of this year's competition.
"It's fantastic that so many in our community came together to help support our athletic teams," she said. "Our student-athletes work so hard both on and off the field, court, pool, or course, and the results of this challenge give extra proof to our teams that the entirety of our Cardinal family is behind them."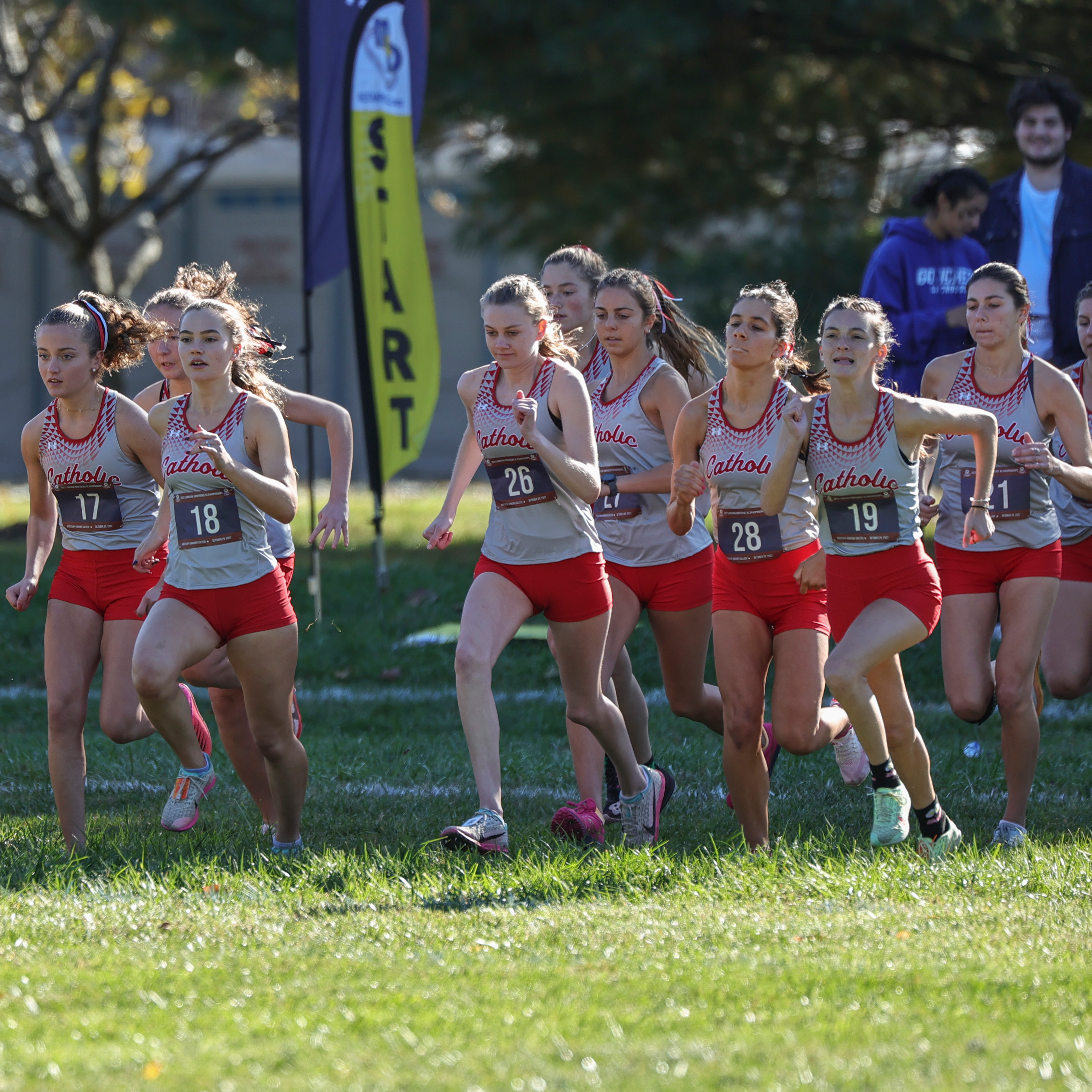 While most donors didn't leave a reason for their gift, some were made by parents and other family members in encouragement of their student's participation, as a thank you to coaches, or in memory or honor of someone.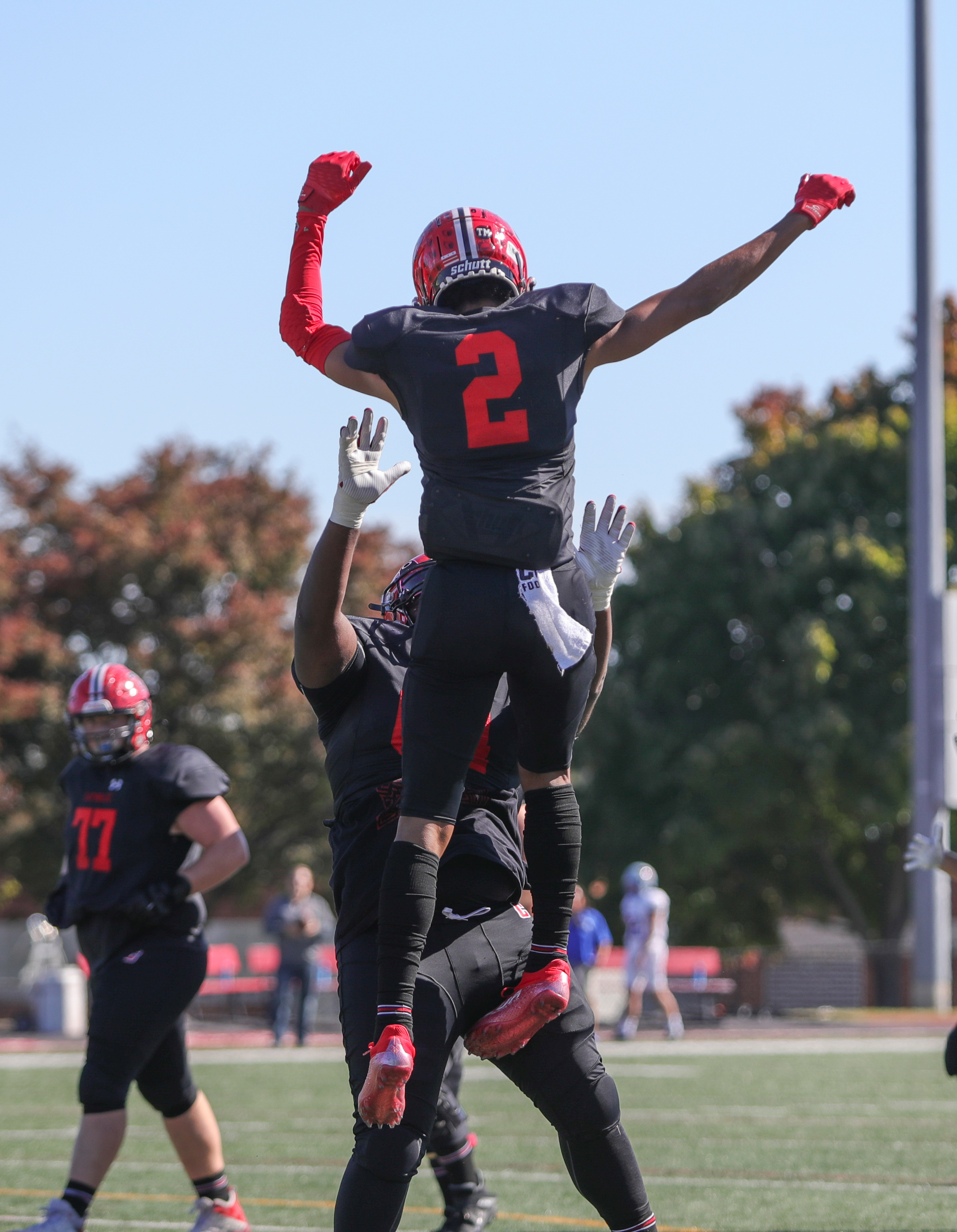 Javier "Uncle YeYe" Rosado decided to support his nephew and the men's lacrosse team. "Got to give my nephew every little bit of opportunity. Go Vic! Go Cards!" Rosado wrote.
Alumna Lori Giudice Krikorian, B.A. 1988, made a gift to support women's cross country and track and field. A former student-athlete herself, she made the gift in honor of former long-time coach and Athletics Hall of Fame Member Joe Fisher, B.A. 1975 "Thank you, Coach, for teaching me the gift of running," Krikorian wrote.
William A. Ross, USAF (Ret.), B.A. 1976, made a gift to football in memory of late team member Mike Moriello, B.A. 1978. "Mike was my teammate in about 1976, and he passed away at a very young age. Mike was the best!"
Others simply left encouraging messages like "#FlyHigh," "Once a Card, always a Card!" or "Have a great season!"
"As a department, we are deeply appreciative of the incredible support our donors continue to provide our varsity programs with through opportunities like the Cardinal Athletics Giving Challenge. To see thousands of gifts come in, generating as much as they did, is a remarkable testament to the passion our friends have for Catholic Athletics."
— Sean Sullivan, assistant vice president and director of athletics
This annual giving campaign will return again next fall, so make sure to tune in for more information to get in on the competition!
Published on: Thursday, November 17, 2022
Campaign Theme: Student Success
Division: Athletics Department
Tags: Cardinal Athletics Giving Challenge, Men's Athletics, Women's Athletics