The National Catholic School of Social Service (NCSSS) established a new endowed scholarship last fall in honor of two beloved faculty members — Sr. Mary Vincentia Joseph, M.S.W. 1958, Ph.D. 1974, and Sr. Ann Patrick Conrad, Ph.D. 1985 — thanks to a gift of $1.7 million from their combined estates. 
The Sisters Mary Vincentia Joseph and Ann Patrick Conrad Endowed Scholarship will serve underrepresented and international candidates to the Masters of Social Work program at Catholic University. Supporting Black, Indigenous People of Color (BIPOC) in their pursuit of a graduate education in social work is a cause that was near and dear to both of their hearts.
Sr. Mary Vincentia Joseph's fierce advocacy to bring ethics and ethical decision making to the forefront of both social work education and practice thoroughly changed the profession. As a member of the Sisters for Christian Community, she brought the core values of love, reverence, forgiveness, nonviolence, equality, diversity, integrity, and care for creation to her work. Her work was influential across the country as a member of the National Association of Social Workers. She spearheaded the efforts to rewrite the organization's code of ethics in 1997, its first revision in nearly a decade.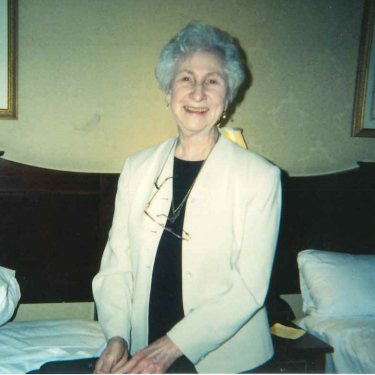 She also trained the next generation of social workers at NCSSS. Sr. Mary Vincentia launched the first-ever Spiritual Dimensions of Social Work course to teach her students how to incorporate religious and spiritually-informed methods into clinical practice. Her continued activism helped to create the Society for Spirituality and Social Work.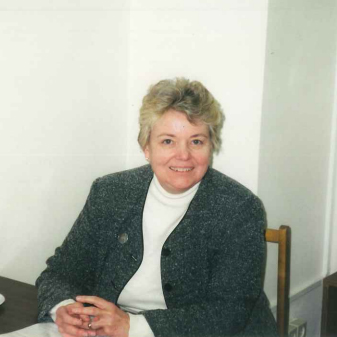 Sr. Ann Patrick Conrad, a dear friend and co-worker, joined Sr. Mary Vincentia in her efforts to evolve their shared profession. Both worked extensively with Catholic Charities and, in 1983, they helped to create one of the first organizational codes of ethics, later helping to revise that same code in 2007. At Catholic Charities, she was considered a leader in the nationwide program to create neighborhood-based social outreach programs.
An accomplished speaker, she was renowned for her talks on human rights, social justice, social policy, and social service outreach. She was also very involved with the Council on Accreditation of Family and Child Services Agencies and served as a member of its board of directors.
"As members of the Sisters for Christian Community, the sisters were committed to gospel values that included the dignity and worth of all people, social justice, equality, inclusion, and diversity. They gave their hearts and souls to NCSSS, to the social work profession, and to their role as social work educators."
— Linda Plitt Donaldson, former co-worker and trustee of Sr. Mary Vincentia's estate
A product of the graduate program at CatholicU, Sr. Mary Vincentia was a two-time alumna earning a master's degree in 1958 and her doctorate in 1974. CatholicU quickly became home, as she served as a professor and then an assistant dean in NCSSS. Sr. Ann Patrick joined her in guiding NCSSS, receiving her doctorate in 1985 before serving the school in various roles,  including a six-year stint as dean. In their roles as educators, both sisters were recognized as being among the first to introduce ethics into the required curriculum for social work.
The duo's pioneering ways greatly impacted NCSSS. Inside Shahan Hall, the sisters took their teachings on ethics, spirituality and social work, and advanced social policy and spread them across the globe via the school's programs in the Philippines and Chile. They took the challenge of creating a community and opportunities for students of color to thrive. In doing so, the sisters were not only transforming CatholicU, but increasing the diversity and global impact of the profession.
"Noting the large need for BIPOC professional social workers, the sisters hoped their gift could reduce the financial burden for BIPOC students who were seeking an MSW degree at NCSSS," added Plitt Donaldson. "In addition to providing scholarships, they wanted their gift to be used for programming that would help foster a sense of belonging and support for BIPOC students at NCSSS."
Through this gift, these women will continue to impact generations of social work professionals.
"We are grateful for the legacy of Srs. Mary Vincentia and Ann Patrick Conrad as former educators in the National Catholic School of Social Service. Their legacy will continue through their generous scholarship gift for underrepresented students to complete their Master's in Social Work and then strive for social, economic, racial, and environmental justice with individuals and communities."
— Jo Ann Regan, dean of NCSSS