$3.2M grant awarded
by the U.S. HRSA
to the Scholarships for Disadvantaged Students program

Centennial Scholarships
endowed by an alumnus
to celebrate the school's 100-year anniversary in 2019

16 graduate students
awarded full scholarships
through the Pope Francis Scholars Compass Program
Empowering a top-rated school of social work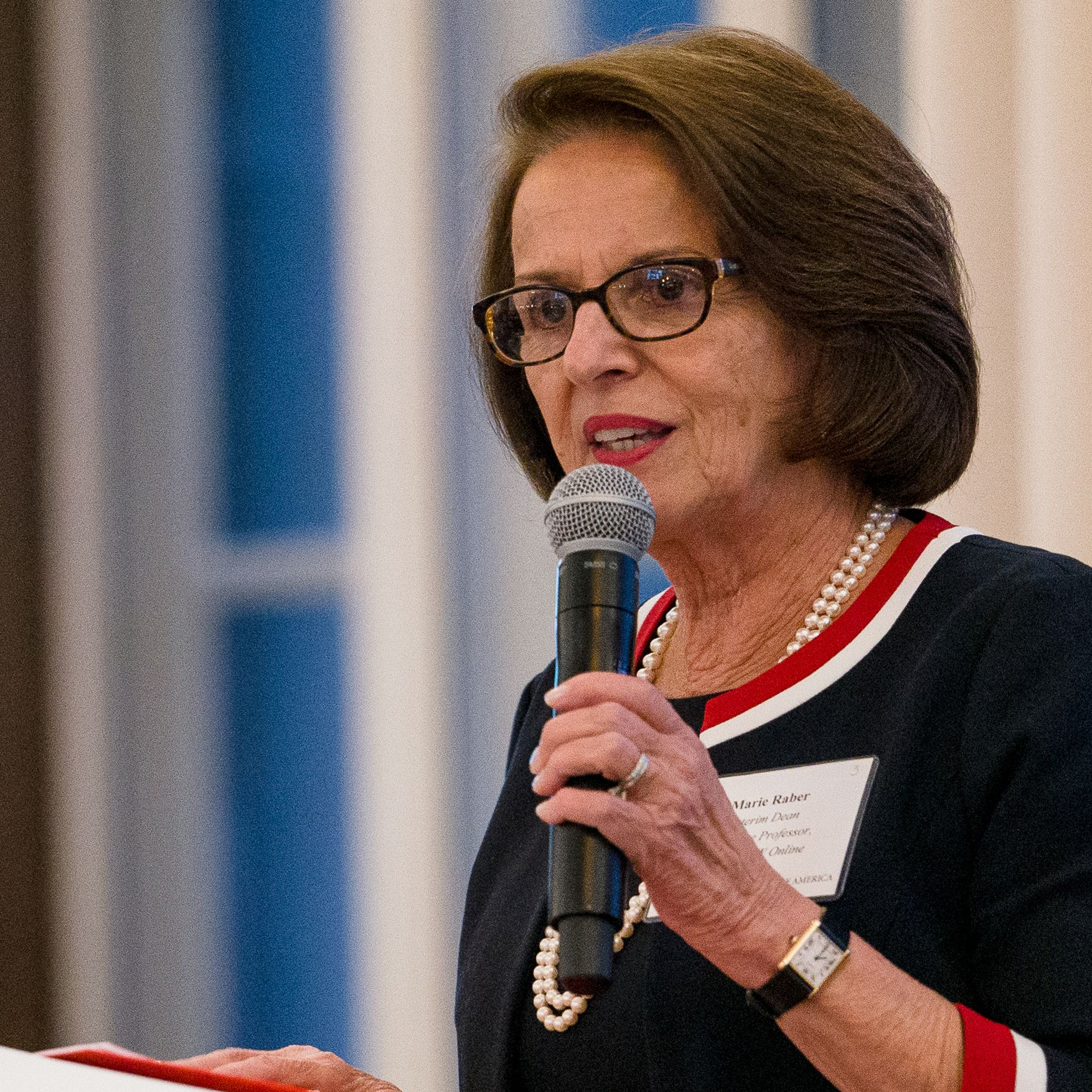 Rated the top Catholic school for social work in the nation, the National Catholic School of Social Service (NCSSS) has been educating students who go on to care for others, including the most vulnerable, for more than 100 years.
Founded as the independent National Service School for Women in 1918, it opened with only 38 students. Since then, the school has extended the richness of Catholic University's tradition — "service to others" is embedded in its mission and goals and permeates every major initiative.
"From counseling the survivors of sexual abuse, to offering diversity training, or giving assistance to the underserved residents in some of the District's poorest wards, for the last 100 years our faculty, students, and alumni have done and are continuing to do important work," said Dr. Marie Raber, who served as interim dean of the school from 2018–2020 and has been a member of the faculty for more than 30 years. "They offer comfort and support, healing, and hope to people from all walks of life and truly embody the mission of Catholic University and NCSSS — to serve and empower the vulnerable, oppressed, and impoverished people and communities."
During the Campaign, NCSSS aims to increase enrollment through additional scholarships, expand its existing base of annual supporters, and fund a new Center for the Prevention and Treatment of Sexual Violence. This last goal is in response to the recent Church abuse crisis and is a University priority.
Through the Campaign, John Mosby Russell, B.A. 1950, M.S.W. 1952, made a gift that will fund graduate scholarships to the school in perpetuity. In conjunction with the NCSSS 100th anniversary, his generous gift of $100,000 established the Endowed Centennial Scholarship for Graduate Study. This scholarship benefits NCSSS graduate students who will lead efforts to address the complex challenges facing local, national, and global communities in the 21st century.
More scholarships will be made possible through the Scholarships for Disadvantaged Students (SDS) program grant, which spans a five-year period and will boost recruitment efforts for the school's Master of Social Work program. The $3.2 million grant from the U.S. Health Resources and Services Administration will provide $640,000 per year and enable the University to offer at least 80 full-time graduate scholarships. With the funding, awarded in June 2020, NCSSS aims to improve the quality of and access to mental health services in medically underserved communities in the Washington, D.C., metropolitan area by recruiting, supporting, and training individuals from disadvantaged backgrounds, including students of racial and ethnic minority groups and those with financial need, as future social workers. Catholic University was one of only 79 programs nationwide to receive this grant.
Jo Ann R. Regan, current vice president of education at the Council on Social Work Education (CSWE), has been appointed by President John Garvey as the next dean of the school. She will assume her new duties July 1, 2020.
New programs and scholarships advance NCSSS
About Jo Ann R. Regan, the new dean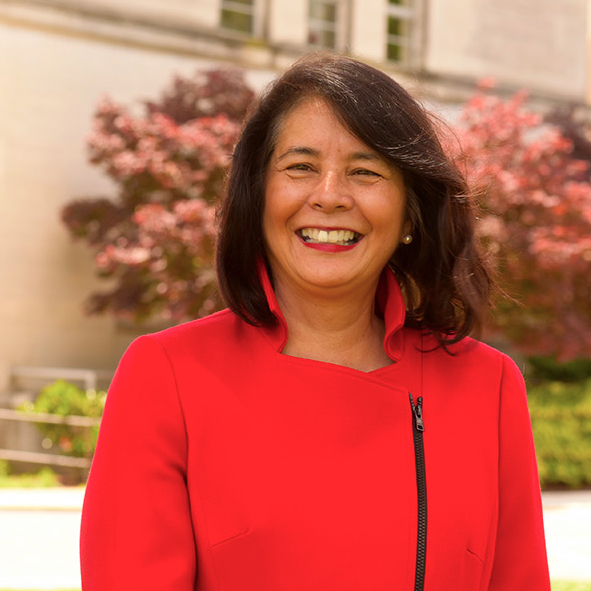 On July 1, 2020, Jo Ann R. Regan will assume the duties of dean of the National Catholic School of Social Service. Currently, Regan serves as the vice president of education at the Council on Social Work Education (CSWE).
She holds a bachelor's degree in religion from Trinity University in San Antonio, a master's degree in social work from Our Lady of the Lake University in San Antonio, and a Ph.D. in social work from the University of Texas at Arlington. Prior to joining CSWE in 2011, she developed and taught in several social work distance education programs including the University of South Carolina, University of Hawaii, Walden University and California State University-Long Beach. She also practiced in child welfare and the mental health field as a social worker.
"I am excited to be joining the academic community at The Catholic University of America and NCSSS and being a part of the next 100 years of history that explicitly promotes the dignity of all people and a commitment to social, racial, economic, and environmental justice."

— Jo Ann R. Regan
NCSSS educates students from diverse faiths and cultures who endeavor to professionally embody the values of social justice, service, and scholarship.
School priorities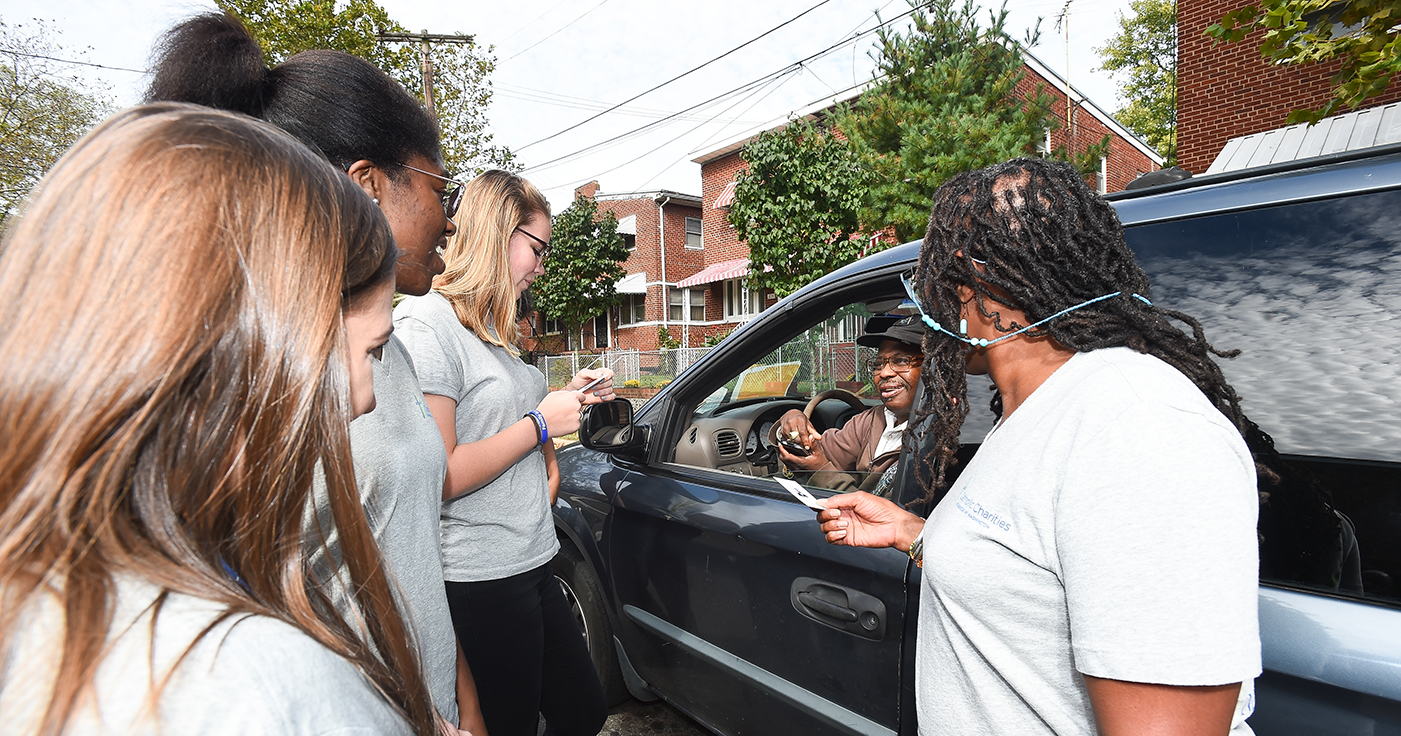 Light the Way: The Campaign for Catholic University continues until May 2022. Learn about the school's priorities for the Campaign.
Make a gift to the school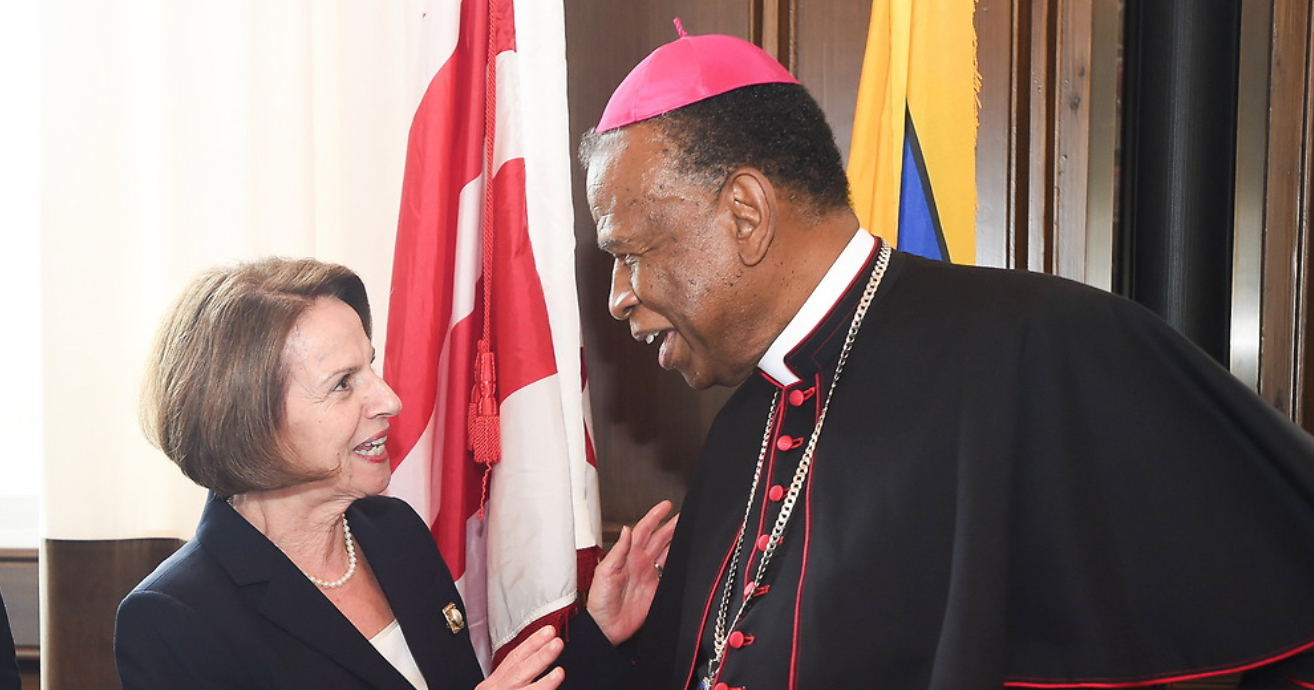 Make a gift online or contact Kim Morton at mortonk [at] cua.edu (mortonk[at]cua[dot]edu) or 202-319-6926.