Soft, comfortable, and ready to become your new favorite shirt: We're proud to present our Cardinal Weekend 2021 T-shirt! Inspired by the baseball jerseys once worn by Brian Cashman, B.A. 1989; Ross Natoli, head baseball coach; and other greats from the Catholic Baseball program, this shirt features an iconic, retro design with modern sensibilities. If you like how it looks, just wait until you feel it! It's made with a 4.3-oz 60/40 combed, ringspun cotton/polyester jersey that is as soft as it is stylish.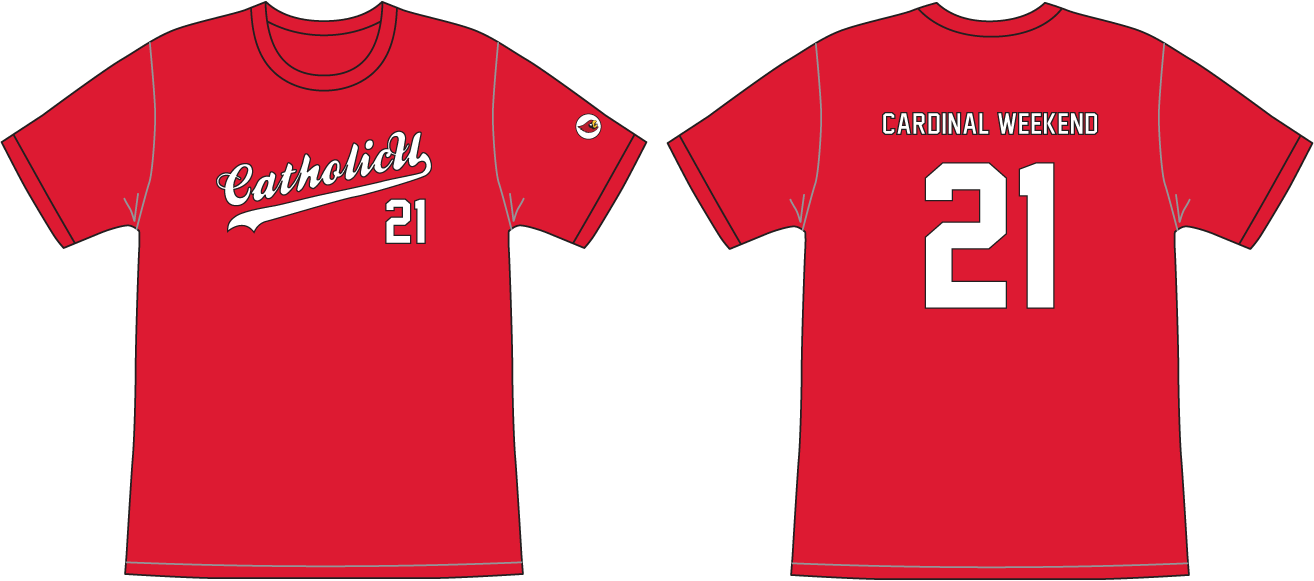 Buy your Cardinal Weekend 2021 T-shirt for $15 when you register for Cardinal Weekend 2021. Choose your size (S to 3XL) at the bottom of the Selections page. Quantities are limited, and we encourage you to buy yours before we sell out of your preferred size. 
Have you already registered and want to add a T-shirt? Please email us at cua-alumni [at] cua.edu, and we'll help you out.
We look forward to seeing you from October 15 to 17 for Cardinal Weekend 2021. Be sure to register by October 10.
Published on: Friday, September 17, 2021
Tags: Cardinal Weekend 2021, Cardinal Weekend