(Yeah, that's an awful pun...)
No holds barred! Discover the hidden secrets of the University Libraries at The Catholic University of America. The University Libraries offer resources to students, faculty, staff, and alumni, enriching instructional, research, and service programs.
As you'll learn below, the University Libraries have a storied history and offer more than just books. Enjoy!
1. Who was John K. Mullen (of Denver!) anyway? Because you know you've wondered…
The eponymous library was named for an Irishman who immigrated to the U.S. with his family in 1847. They settled in New York, but John Kernan Mullen eventually moved to — you guessed it — Denver, where he proceeded to work in and then buy many flour mills, opening the first grain elevator in the state. John donated $500,000 to the University, which used it to open his namesake library in 1928.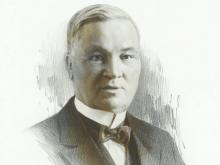 2. How many books do you think make up the University's library collections?
If you guessed 750,000, you're still pretty low. One million? Getting warmer. The library system contains more than 1.3 million books and print journal volumes. But Cardinals can directly use ten times as much material through our partners in the Washington Research Library Consortium, which include the Georgetown, George Washington, and American University libraries. And of course millions of journal articles are available through our online subscriptions. That's a lot of reading and research material!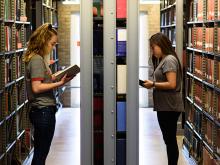 3. Did you know you can check out board games?
Yes, really, for up to three days. Have a sudden urge to play Monopoly (or a number of other games) but don't own it? Mullen Library has one you can borrow.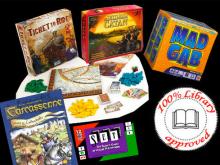 4. Need something notarized?
The Judge Kathryn J. DuFour Law Library in the Columbus School of Law has a notary on staff. Why? Well, many bar applications need to be notarized. But it isn't just law students who can take advantage of the service. Any member of the Catholic University community can access the Notary Public, located behind the law library's Circulation Desk, between 8 a.m. and 3 p.m. Appointments are recommended, though.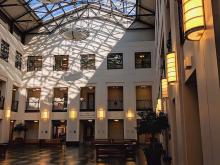 5. Speaking of the Law Library…
Before the opening of the current law school in 1994, the University's Law Library was housed in both McMahon and Leahy halls. Prior to that, it made its home in the (now demolished) Dulles Mansion near Dupont Circle.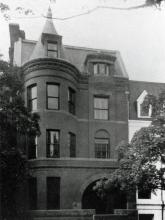 6. How many special collections are part of the University library system?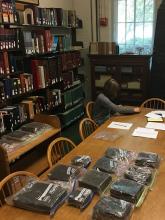 7. Now about the Lima Library…
Currently located on the Garden Level of Mullen Library, it was recently awarded Brazil's Order of Cultural Merit, the highest honor bestowed by the country's Ministry of Culture. Oliveira Lima decided in 1916 to leave his collection to Catholic University, and the University is hoping, with the help of donors, to fund a new facility, to hire additional staff, and to ensure further preservation and conservation of the collection.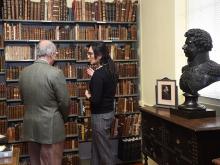 8. What are some of the oldest items owned by the University?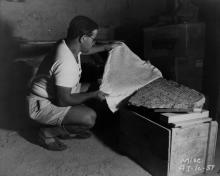 9. Do you recognize the name Clare Boothe Luce?
A convert to Catholicism, Clare Boothe Luce was not only a congresswoman from Connecticut and U.S. ambassador to Italy, but also an editor of Vanity Fair magazine and a playwright most famous for The Women, which has twice been made into a film. Luce was friends with Fr. Gilbert Hartke (He founded the University's Department of Speech and Drama.) and left her theater collection of notebooks and scrapbooks to the University. The Luce Library in the Rome School of Art, Drama, and Music is named for her. (She is pictured here in a crudely Photoshopped image with her husband Henry Luce.)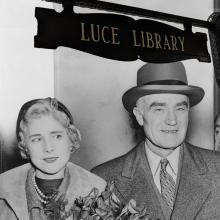 10. Library challenges?
Stephen J. Connaghan, University librarian, has said that an ongoing challenge is the breadth of work to be done in still continuing to support traditional library needs while adding support for newer services. "Our biggest needs are for resources to properly preserve and share our special collections, which includes digitizing them and improving our facilities. We also need resources to expand and update our public spaces for our students to work individually or in teams while using latest technologies."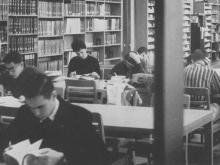 Want to support University libraries? Learn how to make a gift.
We also encourage alumni to request an alumni card so that they may login to access special library resources, including online databases.