From October 21-23, nearly 1,500 Catholic University alumni returned to campus to reunite during the annual Cardinal Weekend celebration.
While this year focused on class years ending in two and seven, representatives from all classes were in attendance. Five hundred Cardinal Weekend attendees came from here in the District, Virginia, Maryland, and Pennsylvania, but alumni also traveled from outside the country, with some coming from as far away as Sweden, Nepal, and Vietnam.
"It was wonderful reconnecting with my roommates along with old classmates from my time and sharing memories. It was great to see how the campus had changed and how beautiful it is."
— Kienan Murphy, B.A. 1972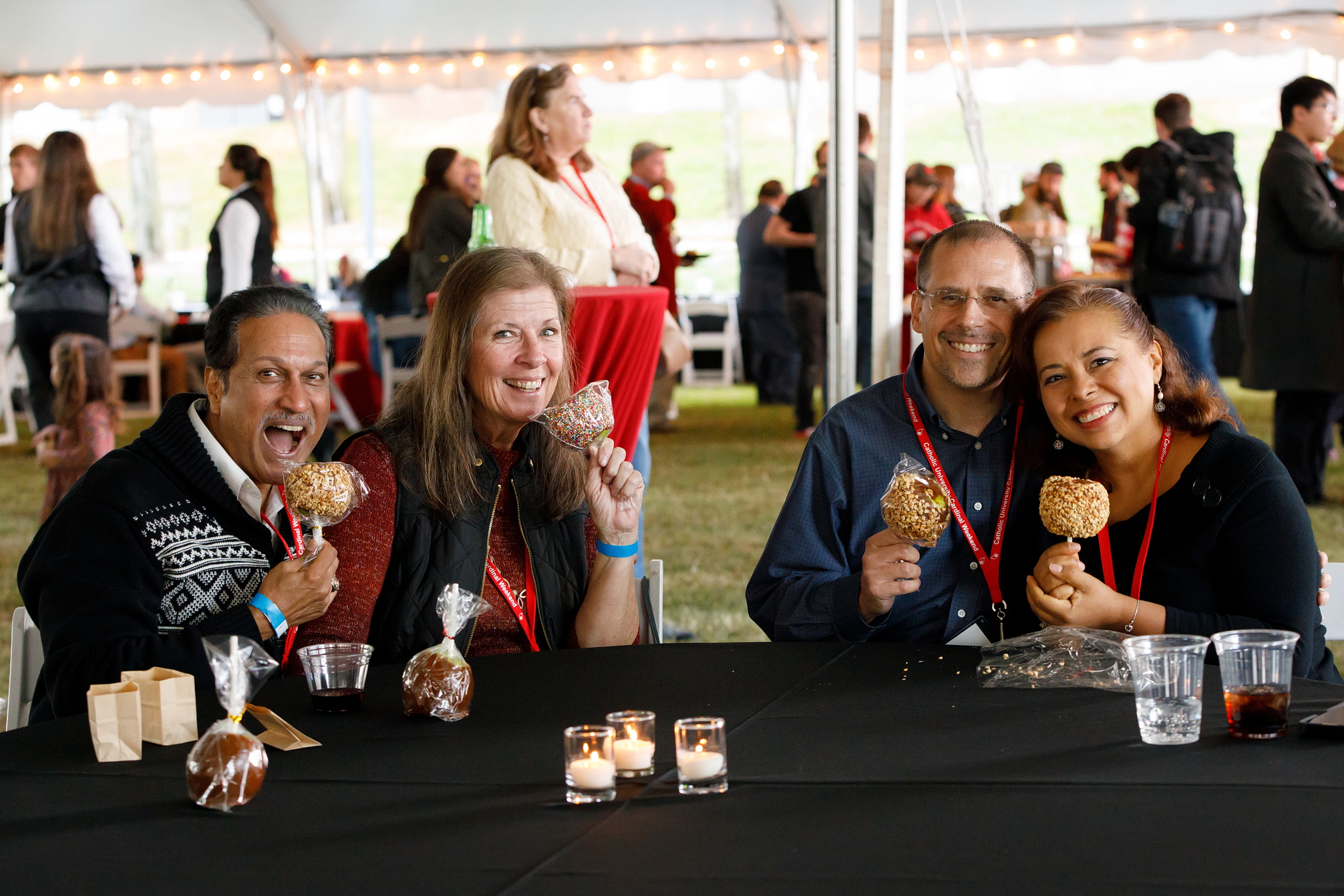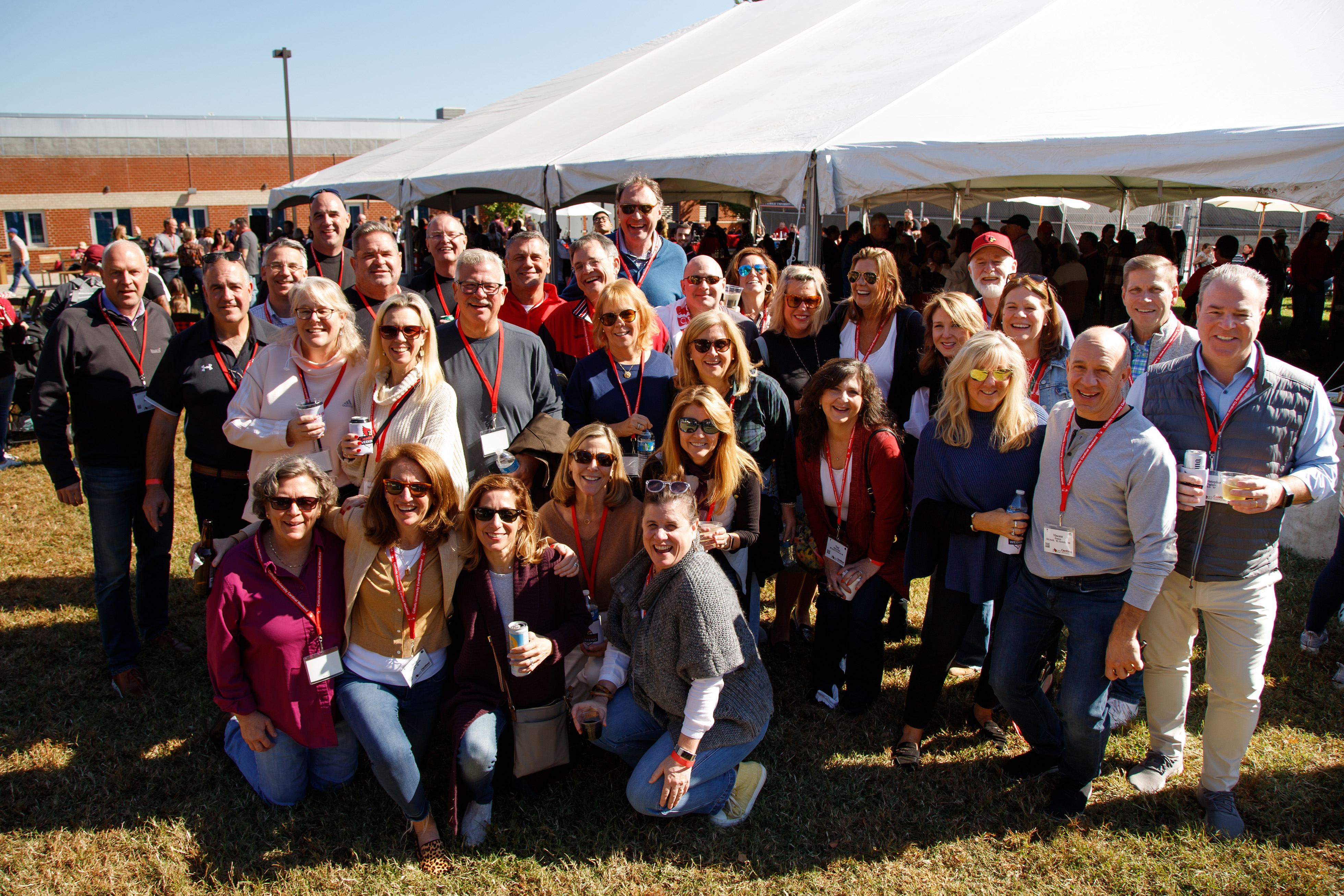 Saturday saw the annual Pre-Game Tent Party — the CatholicU Cardinals soundly defeated the Merchant Marine Academy 41-33 during the Homecoming football game — an all-classes reception, and reunion parties in the Pryz, as well as a special party for Golden Cardinals from the Class of 1972, held in Heritage Hall.
"I loved seeing both my classmates and the beautiful campus! It was only sad that the tent and tailgate weren't longer, as it was an amazing experience!"
— Maureen Edwards, B.A. 1992
On Sunday, a Mass in St. Vincent's Chapel was followed by a farewell coffee and donuts. Later that day, the annual Aubry-LeBuffe Scholarship luncheon celebrated this year's recipients.
So far this year, alumni celebrating their reunion year have given more than $470,000 to support Catholic University. Leading the way was the Class of 1987, which gave more than $225,000.
If you are an alumnus from a class year ending in two or seven, and haven't yet made your reunion gift, there's still time! You can support your alma mater with a reunion gift of any size until December 31.
Published on: Monday, November 7, 2022
Tags: Cardinal Weekend 2022, Cardinal Weekend, Reunion