Cardinal Weekend is Catholic University's largest annual gathering of alumni. Thanks to virtual activities, alumni may participate even if they cannot return to campus for reunion and homecoming events.
Cardinal Weekend 2021 includes two virtual activities: a virtual tour of campus and a virtual 5K and fun run.
Virtual campus tour
Welcome back to campus, virtually! Join Fatima Vasquez-Molina, Class of 2023, for a tour of campus. While you marvel at what's new at Catholic University, take comfort in what hasn't changed: our community. This is still your Catholic University.
Race bib: 5K and Fun Run
Download and print bibs for all of the runners in your group and attach them with safety pins. If you registered for the 5K and Fun Run, you should also expect a big, glossy medal in the mail. You've earned it!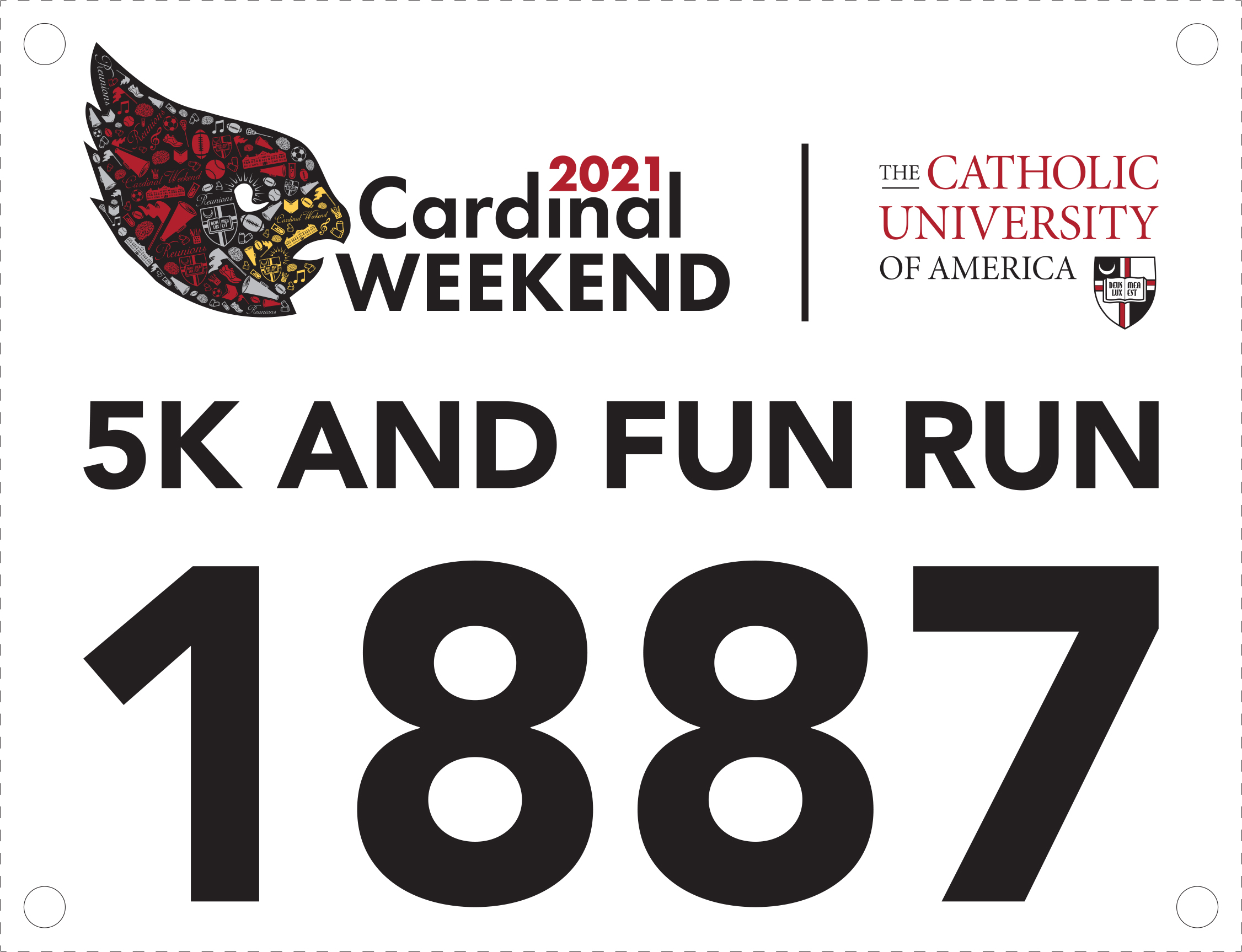 Published on: Thursday, October 28, 2021
Tags: Cardinal Weekend, Activity Book