On Wednesday, April 12, the Catholic University family came together for another very successful Founders Day Giving Challenge. Altogether, $417,326 — over $50,000 more than last year — was raised through 538 gifts from alumni, faculty, staff, parents, students, and friends who supported 73 different University programs and initiatives. The challenge, held annually, celebrated this year's 136th anniversary of The Catholic University of America's founding.

Paul Cooper, who made a gift to support the Greek and Latin programs, said, "I am proud to donate to such an intellectually generous department."

Jill Ricardo made a gift to the Benjamin T. Rome School of Music Drama and Art "in honor of my son Rhett," a student in the school. 

Peter F. Guenter, a "proud '96 Anthro alumnus," made a gift to support the Department of Anthropology.
The Department of Athletics, and the baseball team specifically, was one of the day's big winners, with more than $216,260 given toward the Kurkjian Baseball Endowment Fund. The Department of Student Affairs and the Columbus School of Law also dominated the standings.

This year, one of the challenge goals was to garner participation from every decade of classes from the 1950s through the 2020s. Once that goal was achieved early in the day, it became a competition as to which decade would win top donor honors. The 1970s came out on top in terms of dollar amount — $154,160 — while the 2020s made the most gifts, with 110.

A celebration was also held on campus Wednesday for CatholicU students, faculty, and staff. During the three-hour event, attendees played lawn games near the Pryzbyla Center; snagged free Founders Day T-shirts, University-themed hats, socks, and sunglasses; and enjoyed sweet treats inside Murphy's Lounge. Members of the Student Philanthropy Council also accepted gifts from students, many of them seniors who contributed $20.23 each to the Class of 2023 Impact Scholarship, which will benefit an incoming student in the Class of 2027. Any senior who contributed to the gift received a special honor cord to wear during Commencement next month.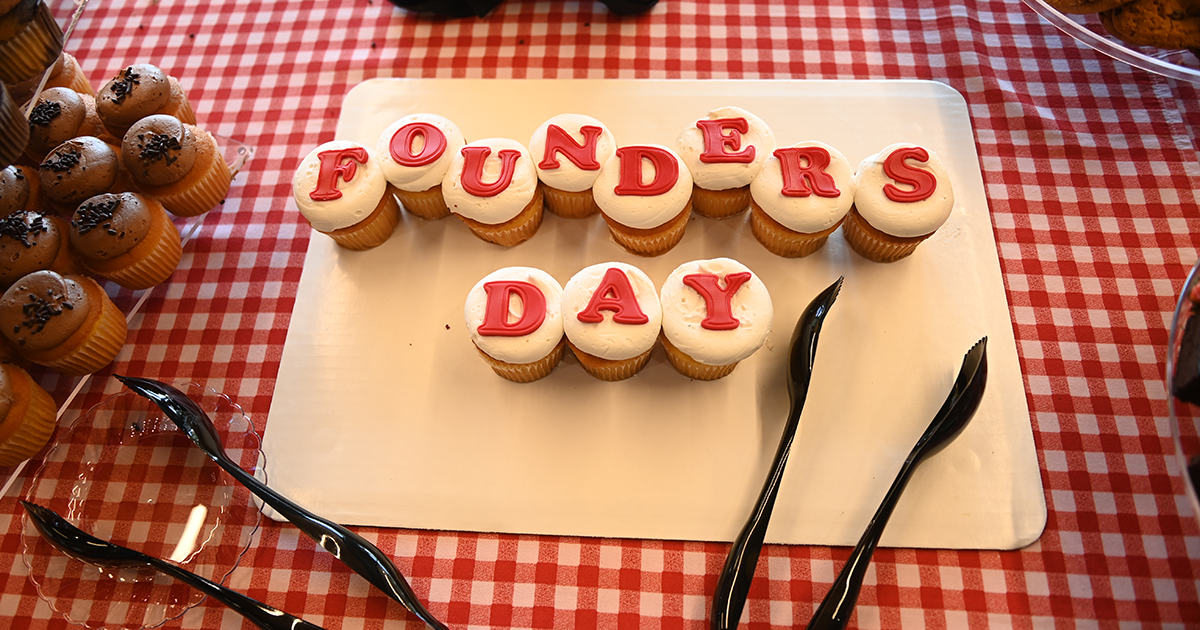 We are so thankful to all those who chose to celebrate the anniversary of CatholicU's founding. In one day, our community members rallied with the singular purpose of supporting Catholic University. With that support, we can ensure the University's founding mission continues to light the way for our nation, the Church, and the world.

Note: Some of our totals may change as we receive more gifts in the mail for the Founders Day Giving Challenge. We thank everyone who participated in this year's challenge; if you missed the celebration, you can still make a gift now.
Published on: Thursday, April 13, 2023