In 1892, Fr. Edward Pace returned from studying with Wilhelm Wundt in Leipzig and founded one of the first programs in the country devoted to the study of experimental psychology and the country's first such laboratory at a Catholic university.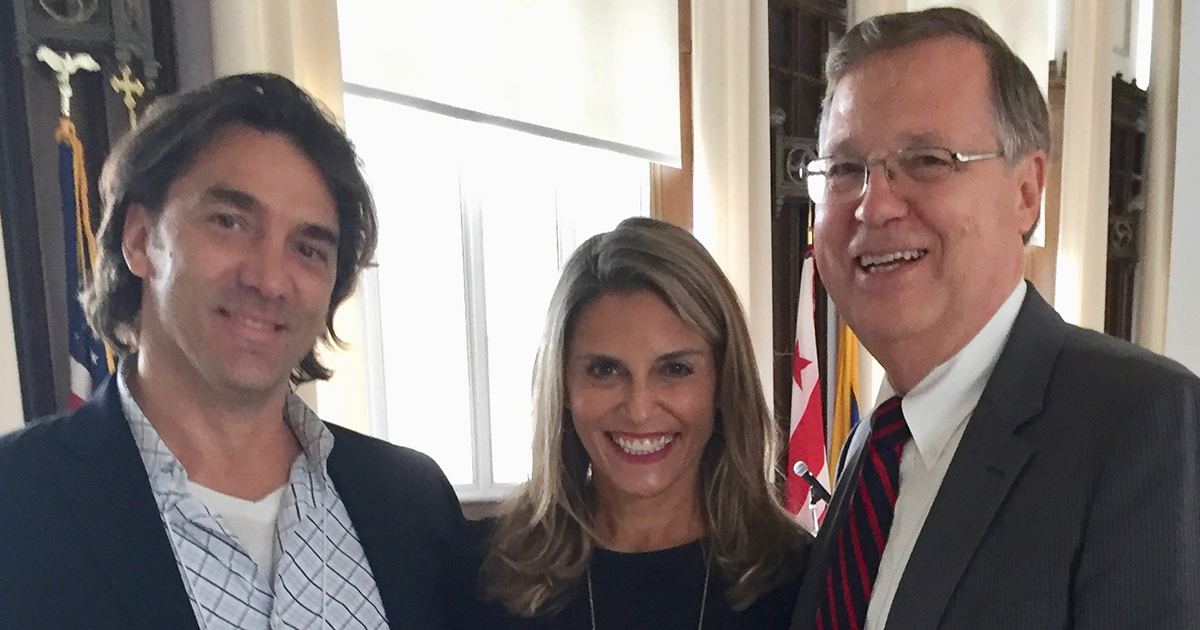 On Saturday, October 14, 2017, The Catholic University of America Department of Psychology celebrated its 125th anniversary. In Caldwell Hall, faculty, staff, and alumni of the department gathered for a full day of activities, including three alumni panels, and a keynote address from the creator of the acclaimed children's television program Blue's Clues, Angela C. Santomero, B.A. 1990. 
We encourage you to show your support by making a gift to the Department of Psychology and learning more about their academic programs, which range from an undergraduate minor to a Ph.D. in clinical, developmental, and cognitive psychology.
Thank you, alumni!
We thank everyone who made this event a success. We make special note of the alumni who spoke:
Angela C. Santomero, B.A. 1990
Cheryl Boyce, B.A. 1991
Elizabeth Van Winkle, Ph.D. 2010
John F. Curry, M.A. 1973, Ph.D. 1978
Scott J. Hunter, B.A. 1986
Ali Mattu, M.A. 2008
Rob Molloy, Ph.D. 1996
Alice O'Toole, B.A. 1983
Celine Saulnier, B.A. 1993
Steve Spruill, Ph.D. 1981