79% to goal
with two years remaining
in the Campaign

80% alumni support
among donors to the school
during the Campaign

$3.2 million
bequest commitment received in 2020
from an anonymous alumna
Preparing a new home for nursing education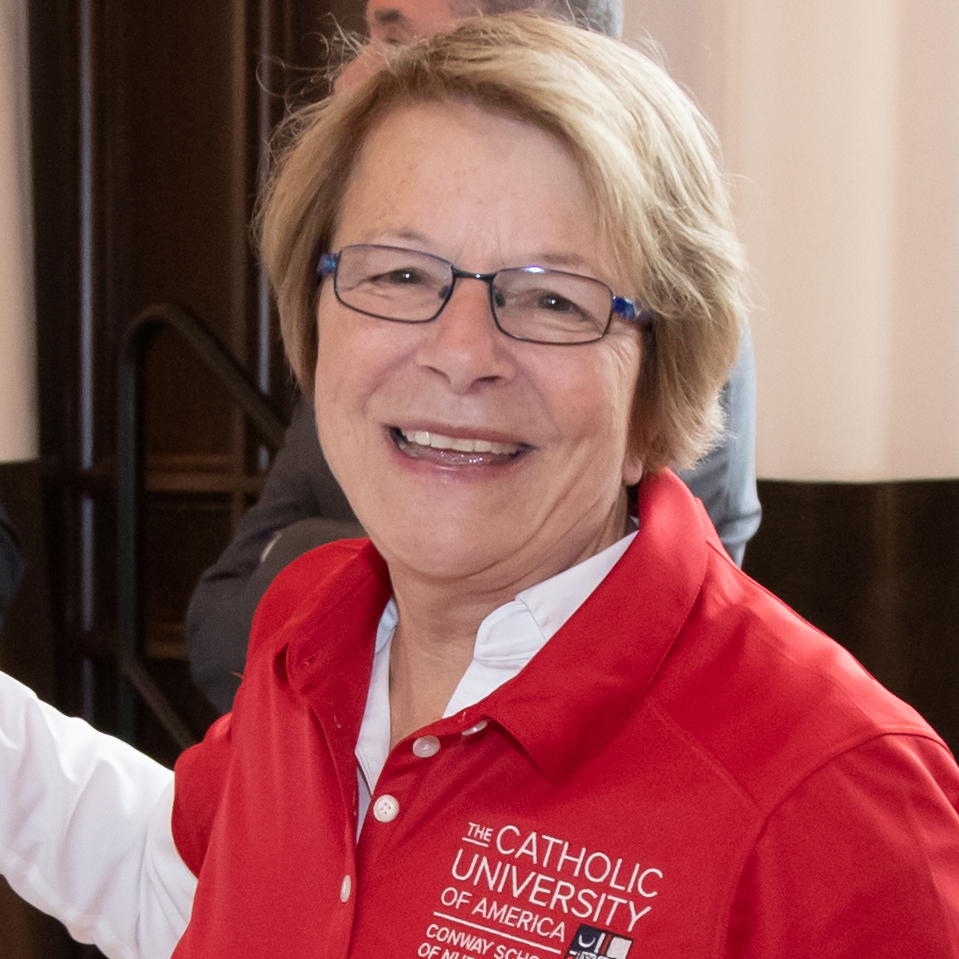 The Conway School of Nursing traces its roots back to 1932, when the first nursing education classes were offered on campus. Since then it has grown exponentially, adding doctoral degree programs and becoming known for the exceptionally high caliber of its graduates. Students are trained to care compassionately for those in their charge, at the same time taking part in cutting-edge instruction and clinical research, as well as advantageously using the many health policy training opportunities Washington, D.C., has to offer.
The school has thrived during the Campaign, particularly thanks to Bill and Joanne Conway, who have provided more than $20 million in scholarships to nursing students through their Bedford Falls Foundation. The Conways also gifted a total of $40 million toward the construction of a new nursing and sciences building, which will be built next to Fr. O'Connell Hall along Michigan Avenue, N.E.
As a result of their generosity, the school was renamed the Conway School of Nursing in June 2019. Their gift covers approximately half of the cost of the planned building.
While the Conways are the largest donors to the school, and indeed in University history, they are by no means the only benefactors who have supported the school. An alumna has decided to leave her entire estate to the school. The value of this anonymous alumna's planned gift — which has not been designated to a specific area of interest — is $3.2 million. Overall, the school has less than $24 million to raise in order to meet its overarching Campaign goal.
In addition to the new building, other Conway School goals for the Campaign include adding scholarship opportunities, recruiting four new faculty members to teach both graduate and undergraduate courses, and raising additional dollars in support of the school's annual fund to help meet immediate needs.
Renaming the school in honor of historic support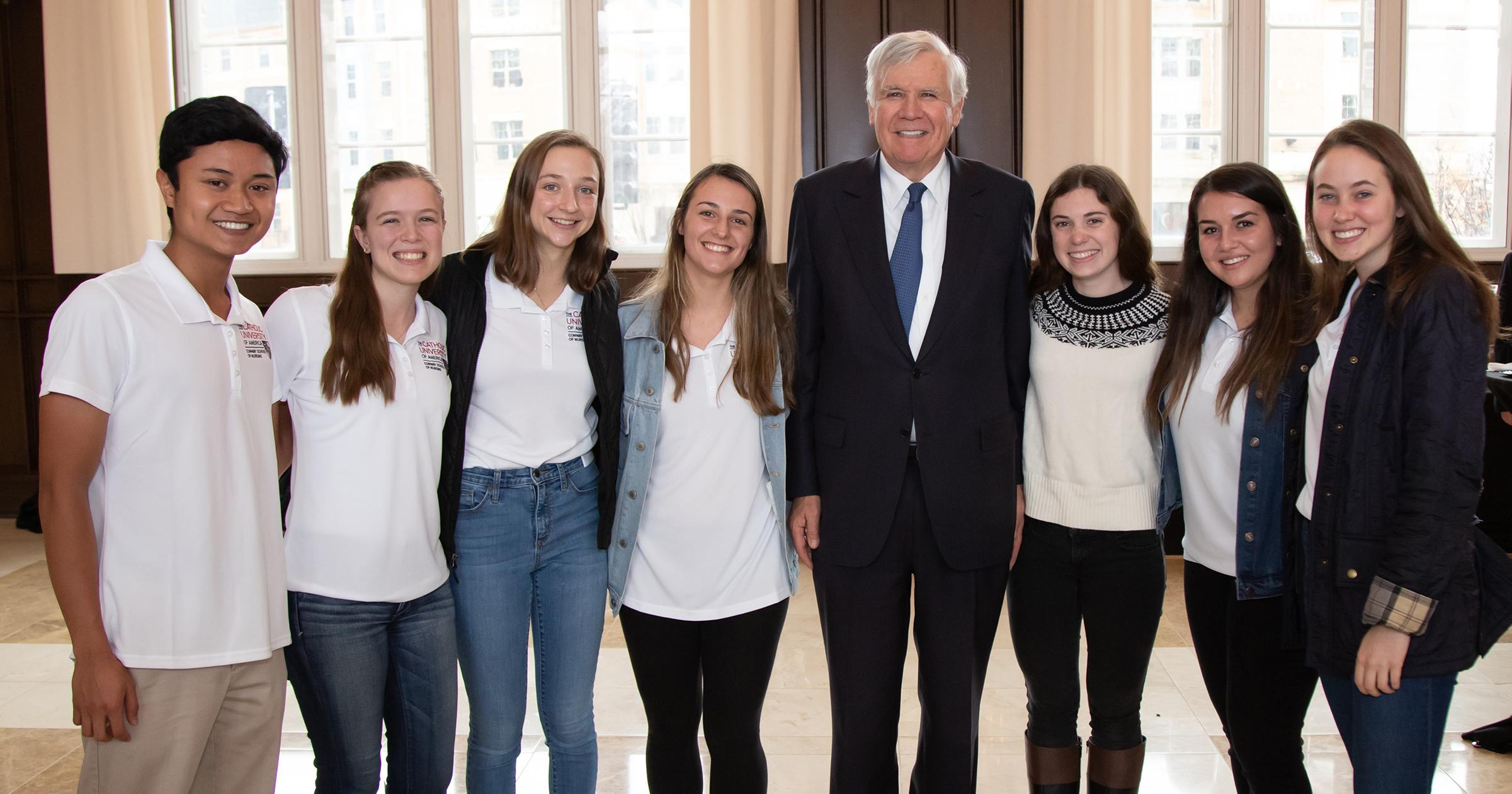 Bill and Joanne Conway, the University's largest benefactors to date, were celebrated last spring when the School of Nursing was named the Conway School in their honor.
Read about the Conways' historic support of Catholic University.
"Through Joanne and Bill's philanthropy, we'll be able to address so many of the challenges and opportunities facing the nursing profession. Looking forward, we hope to expand our reach by growing enrollment and enlarging our faculty to foster high academic, practice, and research initiatives. A new home for the Conway School will help us to address what has been termed the experience-complexity gap in health care. Recruiting and retaining additional faculty will assist us in generating new knowledge and testing contemporary evidence, all aimed at improving outcomes of those for whom we care."

— Patricia C. McMullen, Ph.D., J.D., CRNP, FAANP, FAAN, dean and ordinary professor
Now more than ever: Compassionate nurses needed
"With schools and clinics closed unexpectedly, [nurse practitioners] immediately stepped up to deliver new telehealth services to the adolescents and extended families who were isolated in their homes. The critical need for such outreach has prompted a new look at expanding this modality in the future."

— Elizabeth Hawkins-Walsh, associate dean for Master's Program & Outreach and director of the Pediatric Nurse Practitioner Program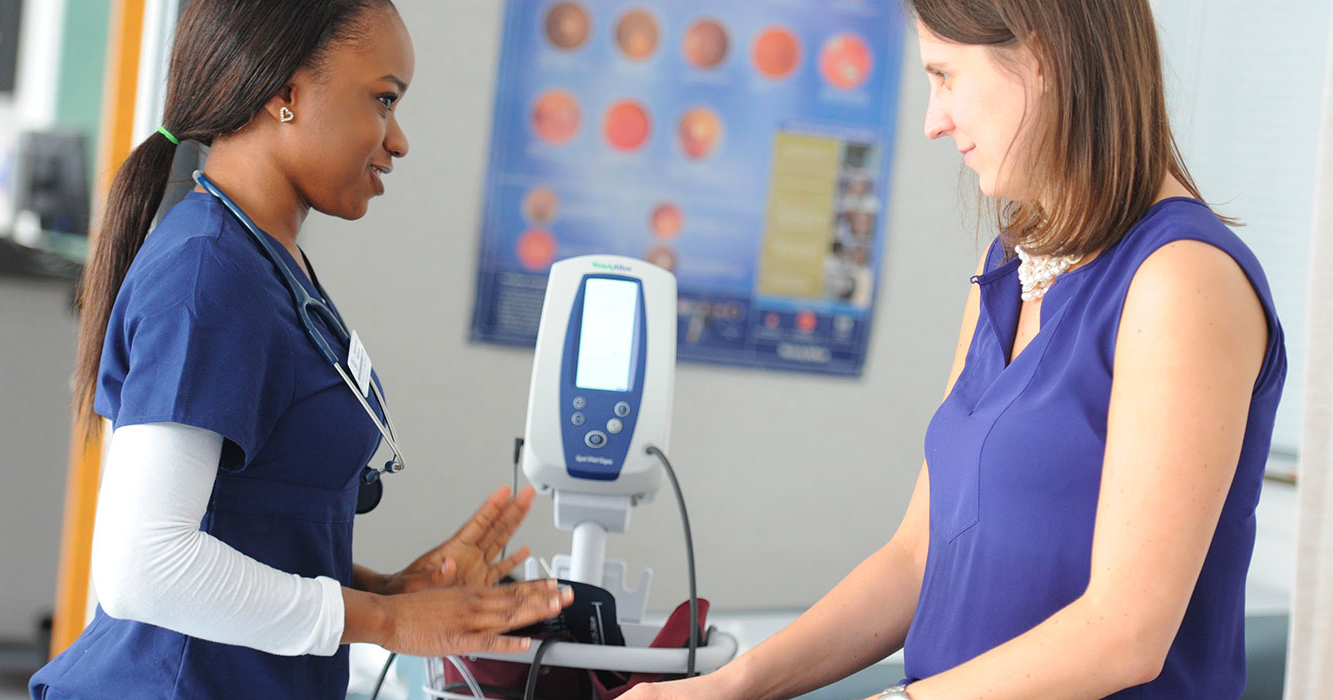 Support for the school's annual fund helps programs like the school's community partnership with Montgomery County, Maryland, where pediatric nurse practitioner students work in school-based clinics and wellness centers helping children and adolescents.
Light the way with the Conway School of Nursing
The Conway School of Nursing is dedicated to providing students with a rigorous education that prepares them to meet today's health care challenges.
School priorities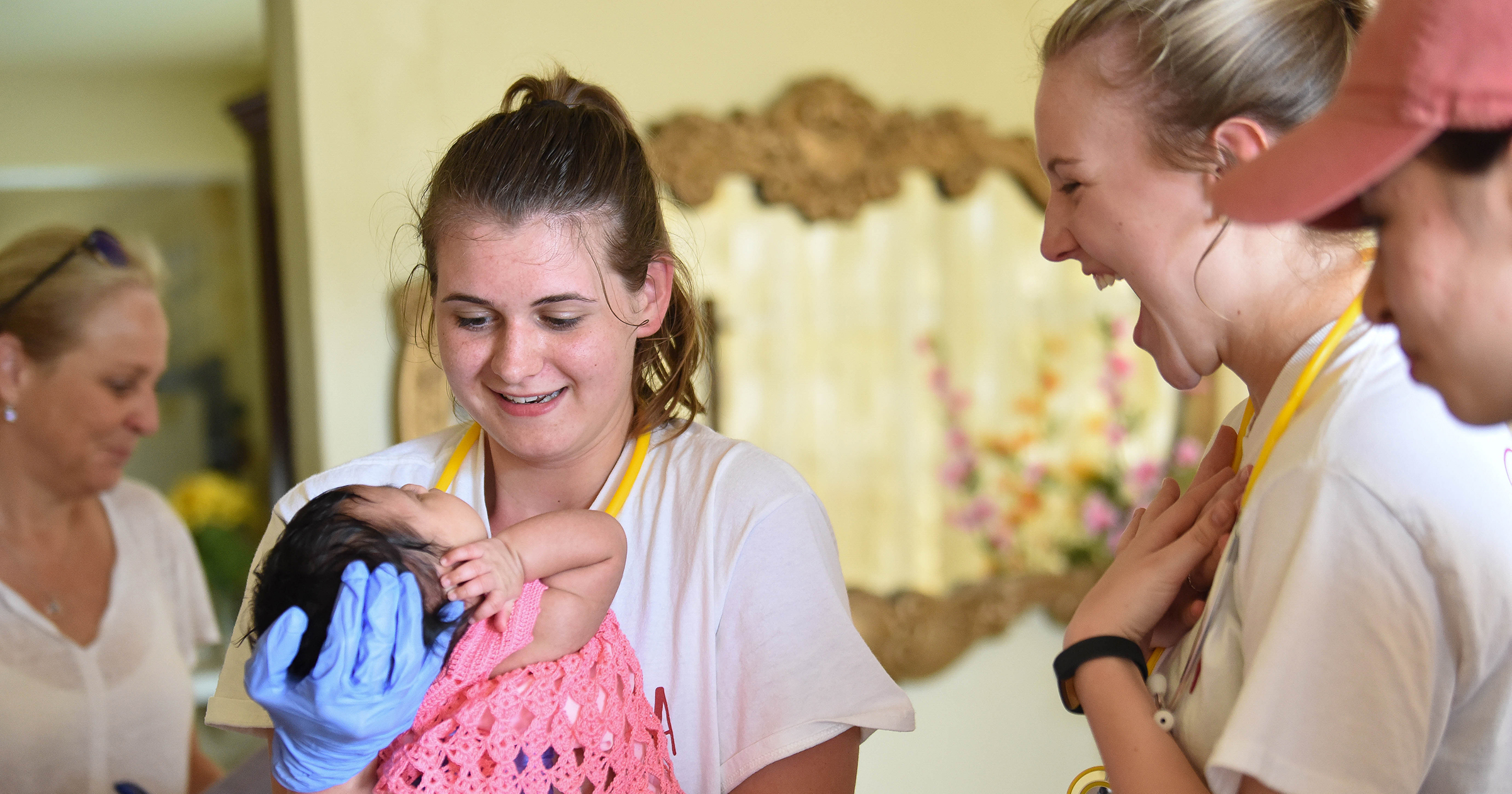 Light the Way: The Campaign for Catholic University continues until May 2022. Learn about the school's priorities for the Campaign.
Make a gift to the school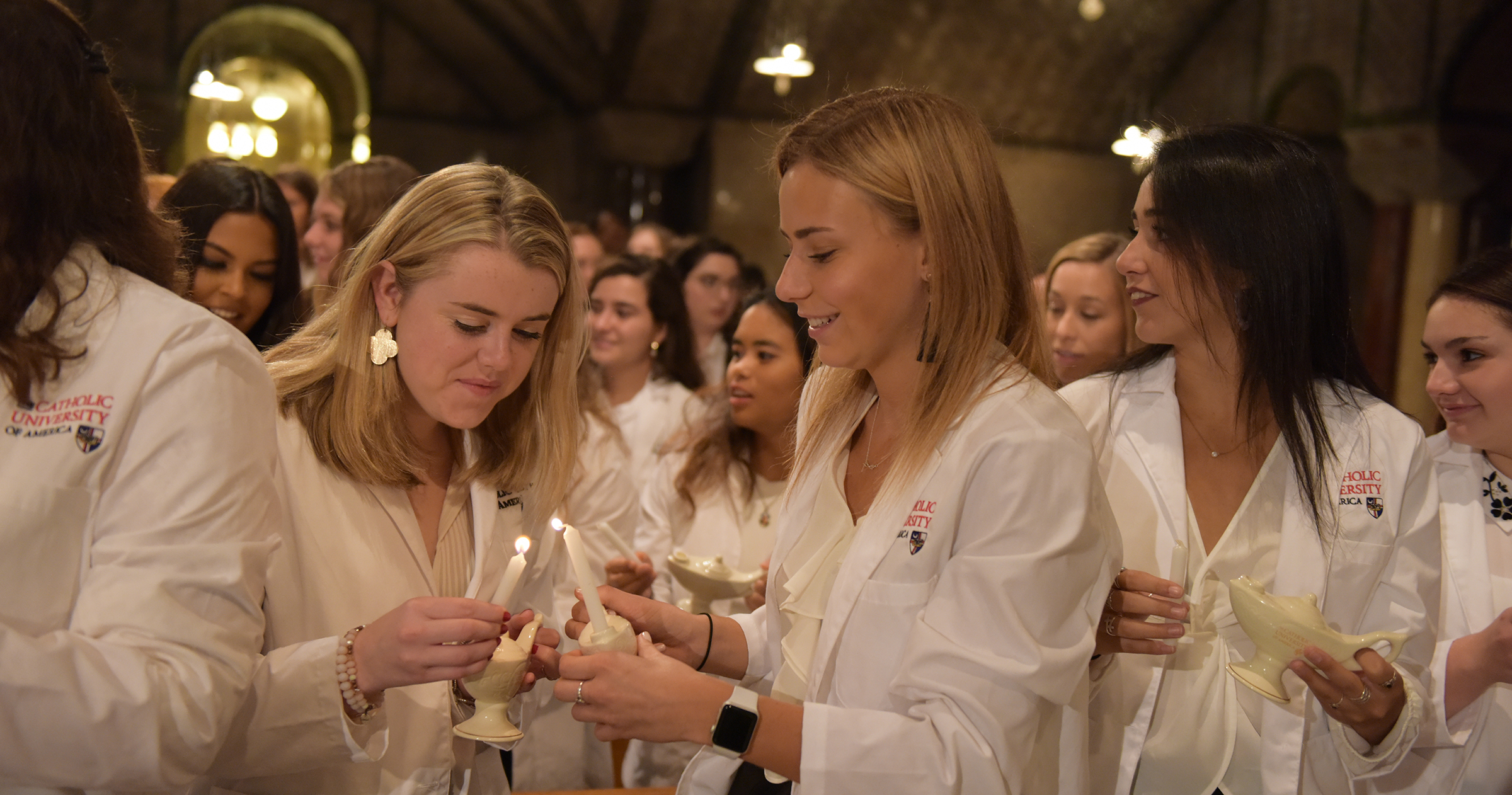 Make a gift online or contact Sherri Weil, B.A. 1976, at weils [at] cua.edu (weils[at]cua[dot]edu) or 202-319-6926.